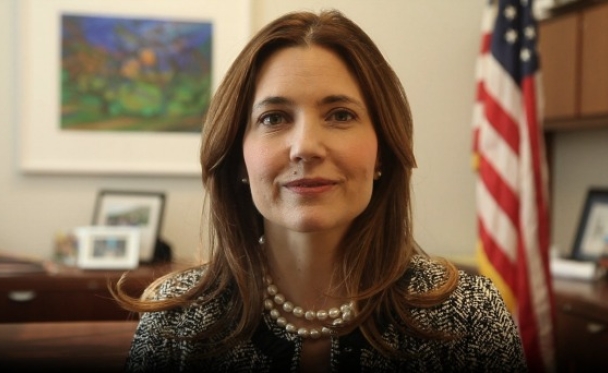 U.S. Public Diplomacy: A Conversation with Evan Ryan, Assistant Secretary of State for ECA
CPD Conversations in Public Diplomacy
Assistant Secretary of State for Educational and Cultural Affairs Evan Ryan brought decades of experience in communications, public engagement, and cultural exchange to this CPD Conversation in Public Diplomacy.
Assistant Secretary Ryan discussed the role of public diplomacy in U.S. foreign policy and national security, as well as the importance of people-to-people exchanges in building more secure, democratic, and prosperous societies.
Follow Assistant Secretary Ryan on Twitter - @ECA_AS
About Evan Ryan
On September 26, 2013, Evan Ryan assumed her position as Assistant Secretary of State for Educational and Cultural Affairs (ECA). In this capacity, she oversees a wide range of academic, cultural, private sector, professional, youth, and sports exchange programs to increase mutual understanding between the people of the United States and the people of other countries and promote peaceful relations. From 2009 to 2013, Ms. Ryan served in the White House as Assistant to the Vice President and Special Assistant to the President for Intergovernmental Affairs and Public Engagement. Previously, she served as the Deputy Campaign Manager for the Biden for President Campaign and was a Consultant for the Education Partnership for Children of Conflict. Assistant Secretary Ryan, a Virginia native, holds a B.A. from Boston College and an M.I.P.P. from the Johns Hopkins University School of Advanced International Studies.
When
Monday, November 18, 2013 - 4:00pm