2016 INSTRUCTORS
Vince Gonzales
Professor of Professional Practice, USC Annenberg School for Communication and Journalism
Robert Kozinets
Hufschmid Professor of Strategic Public Relations, USC Annenberg School for Communication & Journalism
Randy Olson
Independent Filmmaker, Director of the Shifting Baselines Ocean Media Project
Jay Wang
CPD Director; Associate Professor, USC Annenberg School for Communication & Journalism
---
FACULTY BIOGRAPHIES
---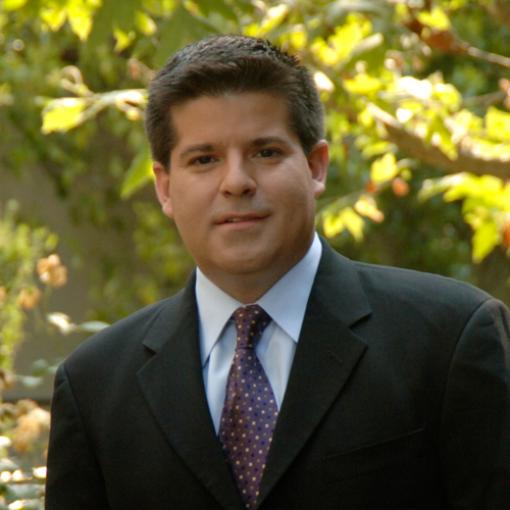 Vince Gonzales
Professor of Professional Practice
USC Annenberg School for Communication and Journalism
Vince Gonzales, Professor of Professional Practice, is the Coordinator of Annenberg's Journalism MS Program. He is also a freelance correspondent/producer for "SoCal Connected" on KCET here in Los Angeles. Prior to that he was a CNN freelance correspondent and, from 1998 to 2007, was a CBS News national correspondent (focusing on Investigative Stories) based in L.A. Gonzales has also worked as a TV news reporter in the Denver, Phoenix, and Dallas markets. He is a graduate of the State University of New York at Brockport (with bachelor's degrees in political science and communications/journalism) and he received a master's degree from the Columbia University Graduate School of Journalism. Gonzales also studied at the Graduate School of International and Public Affairs at Columbia. He has received three National News Emmys, two Local News Emmys, three Columbia University-Alfred I. duPont awards, four RTNDA Golden Mikes, the L.A. Press Club's Best Investigative Reporting award, the L.A. Press Club's Best Documentary (TV) award, and honors from Investigative Reporters and Editors, the Society for Professional Journalists, the Associated Press, and The National Headliner Awards. Named "2005 Broadcast Journalist of the Year" by the National Association of Hispanic Journalists.
---

Robert Kozinets
Hufschmid Professor of Strategic Public Relations, USC Annenberg School for Communication & Journalism
Robert V. Kozinets is the Jayne and Hans Hufschmid Chair of Strategic Public Relations at USC Annenberg School for Communication and Journalism, a position he shares with the USC Marshall School of Business. Previously, he was a marketing professor at Northwestern University's Kellogg School of Management, the University of Wisconsin-Madison's Wisconsin School of Business, and York University's Schulich School of Business. He has been widely recognized as an educator, winning the coveted Sidney Levy Teaching Award at the Kellogg School and the Seymour Schulich Teaching Award in Canada. He has also taught courses and classes in Sydney, Istanbul, Rio de Janeiro, Dublin, Bergen (Norway), Glasgow, Paris, Geneva, Auckland, and Tokyo. 
Rob's mission at USC is to build academic and popular understanding about the social and economic impacts of our new digital communications systems. In particular, his most recent research investigates the cultural effects of new technologies of personal and corporate branding. Rob currently teaches the public relations research course at Annenberg, but in the past he has created and taught courses on social media marketing, new product development, consumer behavior, marketing research, brand management, consumer culture theory, and entertainment marketing. He is preparing a new, world-class course on digital anthropology to deliver at USC in 2017.
Rob is a globally recognized expert on social media, marketing, branding and innovation. In 1995, during his dissertation work on media fan communities, he invented the method of netnography, which adapts the anthropological approach of ethnography to work with the many types of social experience and interaction that emerge through networked digital communications. In the two decades since he first created and shared this new method, netnography has been adopted by academic researchers working in computer science, sociology, geography, library sciences, nursing, health sciences, psychology, addiction research, anthropology, marketing and consumer research. In addition, Rob has worked with companies and organizations around the world to help establish netnography as an important research technique in the toolkit of forward-thinking marketing and advertising agencies, as well as the internal consumer insight departments of leading-edge corporations.
Besides inventing netnography, Rob has authored and co-authored over 150 pieces of research on the intersection of technology, media, brands, and consumers. His research examines topics such as social branding, word-of-mouth marketing, themed retail spectacle, media consumption, technology ideologies, brand archetypes, utopian consumer culture, capitalist emancipation, and consumer activism through investigating sites such as Star Trek and Star Wars fandom, ESPN Zone, the American Girl brand, Wal-Mart, Volkswagen, mobile device use, digital social networks, and the Burning Man project. This research has been published in a wide variety of widely-cited top-tier academic articles, book chapters, popular press articles, case studies, videographies, and even poetry. Seeking to spread the word about his research and ideas, he has maintained a blog about these topics, tweets often, Instagrams once in a while, and has been known to SnapChat.
Rob's academic contributions also include four books. Consumer Tribes looks at the way society has changed to include smaller groups of individual who are united by their consumption interests, such as fans and brand communities. Qualitative Marketing and Consumer Research is a Sage Methods book which provides hands-on instruction and exercises that guide researchers through the main qualitative research techniques, including interviews, projective techniques, ethnography, observation, and netnography. Netnography: Doing Ethnographic Research Online was written in 2010, and details in a practical manner how to rigorously conduct netnographic research. In  2015, Rob recreated netnography for a more sophisticated age of social media and personal academic branding, and published the results in Netnography: Redefined. He is also the co-author of a consumer behavior textbook.
Rob is frequently cited in the international press, and has been quoted or featured in the New York Times, Chicago Tribune, Newsweek, Germany's Handelsblatt, Brazil's Bites Magazine, Canada's National Post, New Zealand's The Independent, Australia's Boss Magazine, and on the Discovery Channel and CBS National News.
Currently, he is Associate Editor of the Journal of Consumer Research and the Journal of Retailing, as well as an Academic Trustee of the Cambridge-based Marketing Science Institute, an organization which brings together researchers and marketing managers to share ideas and insights. He is the Industry seat on the Board of Directors of the Association for Consumer Research, the largest and most influential marketing and consumer research gathering in the world. He is also a past Associate Editor of the field-leading Journal of Marketing. On the industry side, he has extensive speaking, training, and consulting experience with a range of global companies and organizations, including American Express, HSBC, TD Banking and Financial Group, Merck, Sony, Nissan, eBay, Campbell Soup, and L'Oréal. 
---

Randy Olson
Independent Filmmaker, Director of the Shifting Baselines Ocean Media Project
Randy Olson was once a scientist — a tenured professor of marine biology with a PhD in biology from Harvard University, studying coral reefs of the world — but he realized he had a greater interest in communication, so in 1994 he flew the coop of academia. For years his colleagues thought he had suffered a midlife crisis, but a decade ago he proved them wrong as he began his return to the academic world with his documentary feature film, Flock of Dodos: The Evolution-Intelligent Design Circus. The movie premiered at the Tribeca Film Festival, aired on Showtime for two years, and was the center of hundreds of screenings on college campuses across the country.
Randy's most substantive works since reconnecting with academia are the two books he authored. The first, Don't Be Such A Scientist: Talking Substance in an Age of Style (Island Press, 2009) was mostly a critique of the shortcomings of the science community when it comes to communication. He addressed the problems, often with stories from his own experiences as a scientist, in a new "bilingual" voice speaking fluently in the languages of both science and cinema.
Last year he offered up solutions with his new book, Houston, We Have A Narrative: Why Science Needs Story (University of Chicago Press, 2015). He has now translated his advice into "Story Circles Narrative Training," which has spread rapidly to five government agencies (NASA, USDA, USGS, NPS, USFWS), six universities (Cornell, UCLA, Tufts, University of Maryland, City College of New York, SUNY Stony Brook), and numerous science organizations.
---

Jay Wang
Director, USC Center on Public Diplomacy
Associate Professor, USC Annenberg School for Communication & Journalism
Jay Wang the director of the Center on Public Diplomacy and an associate professor of strategic communication and public diplomacy at University of Southern California's Annenberg School for Communication and Journalism. He was formerly with the international consulting firm McKinsey & Company, where he advised clients on matters of communication strategy and implementation across a variety of industries. He has published widely on the role of communication in the contemporary process of globalization, with an area focus on China, including Shaping China's Global Imagination: Branding Nations at the World Expo; Soft Power in China: Public Diplomacy through Communication (editor), Foreign Advertising in China: Becoming Global, Becoming Local, and China's Window on the World: TV News, Social Knowledge and International Spectacles (co-author). 
---