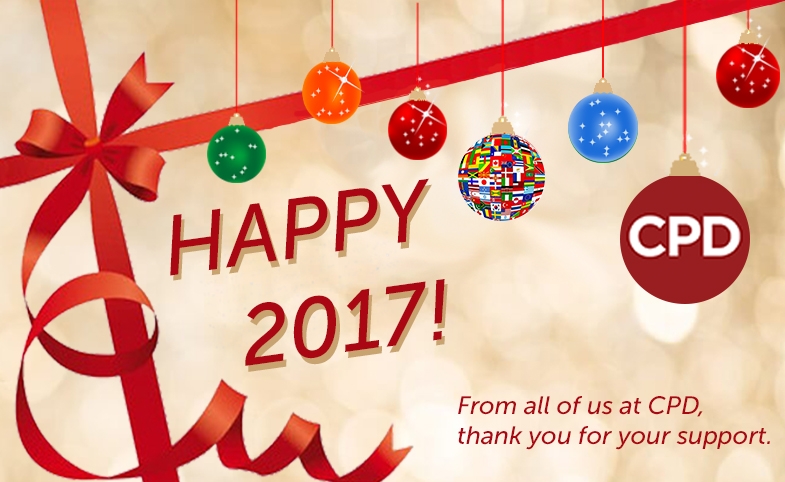 This holiday season, CPD would like to express our deepest gratitude to all those who have made our work possible.
2016 has been one of our busiest yet, with CPD traveling around the world to participate in and lead conversations on digital evaluation (Ottawa), cultural diplomacy (Edinburgh), public-private partnerships (San Francisco), the sustainable development goals (Washington, DC) and more. We also hosted the first-ever Doctoral Conference on Public Diplomacy at the University of Southern California in Los Angeles, celebrated 10 years of partnership with Fulbright Canada, and launched a new research initiative with Global Ties U.S. focused on the evaluation of cultural exchanges. In addition, CPD welcomed a new U.S. Public Diplomat in Residence, expanded our Advisory Board and announced our 2016-2018 Research Fellows in Public Diplomacy.
To all our global partners, friends and followers, we extend our best wishes to you this holiday season. 
Visit CPD's Online Library
Explore CPD's vast online database featuring the latest books, articles, speeches and information on international organizations dedicated to public diplomacy. 
Visit our Online Library or click here to begin your search.