tech diplomacy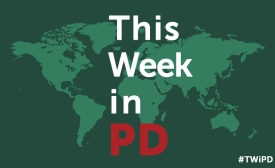 This Week in PD, we share international news on cultural diplomacy, soft power, digital & tech diplomacy and more.
Anders Samuelsen, the Danish foreign minister who appointed the first tech ambassador to Silicon Valley, looks for inspiration in Israel and other tech hubs. Samuelsen, 49, who has headed the ministry since November, has made digital and technological development in Denmark one of the key strategic priorities for the nation's foreign policy. [...] The country also set up an innovation center in Tel Aviv last year, one of seven the Scandinavian nation has opened globally.
Taiwan's president didn't meet with President-elect Donald Trump during her closely watched U.S. stopover this weekend. But she did visit his favorite communication outlet. Tsai Ing-wen posted photos of her tour of Twitter Inc.'s headquarters in San Francisco on her verified account on the social-media site. It was her first tweet in more than two years, and it appeared directed to a global audience.