virtual embassies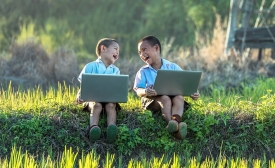 Following the 2018 ISA annual conference, Ilan Manor offers his take on the positive side of digital tools.
Why would the U.S. State Department even take the trouble to organize a "virtual embassy," which as the website states is not actually an embassy but public diplomacy? Since the 1979 Iranian hostage crisis, the United States has had no embassy in Tehran...
Internet users trying to access a new U.S. "virtual embassy"' from Iran on Wednesday said they were redirected to a Web page offering links to Iranian news, cultural and religious sites. The United States launched the site on Tuesday, saying it wanted to promote understanding between the two countries.