The CPD Blog is intended to stimulate dialog among scholars and practitioners from around the world in the public diplomacy sphere. The opinions represented here are the authors' own and do not necessarily reflect CPD's views. For blogger guidelines, click here.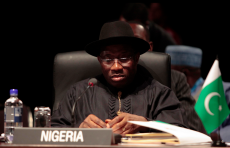 Recent developments in Africa related to the contentious topic of homosexuality have reminded me of a discussion that took place during one of the interactive sessions at CPD's 2013 Summer Institute in Public Diplomacy. During this discussion, I argued that the West needs to fully recognize and show respect to the cultural, religious, and sociological demagogy of countries (especially in Africa) opposed to the practice. This is especially true when promoting the acceptance of homosexuality as a human right.
AFRICAN PERSPECTIVE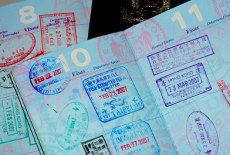 In June of 2013, reports revealed contemplation by the United Kingdom to impose a £3000 (US $4,715.4) bond on visa applicants from some five countries; India, Nigeria, Pakistan, Ghana, Sri Lanka, and Bangladesh. According to the plan, this bond program and the visa applicants from the target countries will participate in a pilot scheme of a broad plan aimed at checking illegal immigration into the UK.
Join the Conversation
Interested in contributing to the CPD Blog? We welcome your posts. Read our guidelines and find out how you can submit blogs and photo essays >.