PD Goes Local
Public diplomacy has been a central pillar of American statecraft for more than 60 years. So what does public diplomacy look like from the vantage point of states like Oklahoma, Iowa and Illinois in the nation's heartland? Or from the perspectives of coastal states like California and New York? This initiative will allow us to explore these various viewpoints on the new global landscape where diplomacy is so often disrupted by geopolitics, geoeconomy and technology.
Events, Conferences & Workshops
CPD Publications, Analysis, & Multimedia
Related CPD Research Projects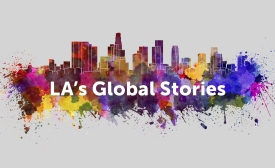 As geopolitics and economies shift toward the Pacific Rim, Los Angeles is ideally situated to play a key role in addressing common regional and global challenges.