Research that focuses on the value of soft power and smart power as tools in the field of public diplomacy, this can also include stories that bolster soft power for a nation.
CPD Publications, Analysis, & Multimedia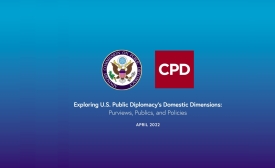 A new report by CPD and ACPD explores the role that public diplomacy might play in advancing  U.S. citizens' understanding of the domestic impact of U.S. global engagement.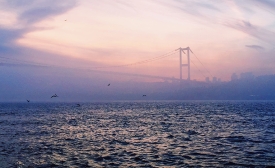 A new critical issues report published by Sanctuary Counsel and CPD sheds light on emerging challenges and opportunities as a result of the COVID-19 pandemic and a major reset in U.S. foreign policy under a new administration.
Related CPD Research Projects