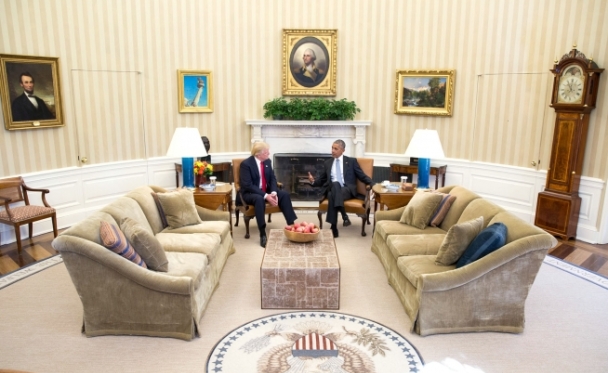 Public Diplomacy and National Security
Lessons Learned for the Next Administration: A CSIS-CPD Event
The Center for Strategic & International Studies (CSIS) Human Rights Initiative (HRI) and CPD had a conversation with Benjamin Rhodes and James Glassman, moderated by Michael Crowley, where the featured guests discussed key areas of progress that have been made in public diplomacy during the Obama and Bush administrations and the enduring challenges and opportunities that President Trump will inherit.
Before the discussion, HRI and CPD presented their recommendations for ways in which the next administration can strengthen and elevate U.S. public diplomacy over the next four years.
Featured speakers:
Benjamin K. Rhodes, Assistant to the President and Deputy National Security Advisor for Strategic Communications and Speechwriting
James K. Glassman, Former Under Secretary for Public Diplomacy and Public Affairs  
Michael Crowley, Senior Foreign Affairs Correspondent for POLITICO.
To watch the video from the event, please click here.
To view photos from the event, please click here.
Read the CSIS-CPD report here.
(Official White House Photo by Pete Souza via Wikimedia Commons)
When
Tuesday, January 17, 2017 -
Where
CSIS, Washington, DC (1616 Rhode Island Avenue, NW)
Stay in the Know
Public Diplomacy is a dynamic field, and CPD is committed to keeping you connected and informed about the critical developments that are shaping PD around the world. 
Depending on your specific interests, you can subscribe to one or more of CPD's newsletters >.
To receive PD News digests directly to your inbox on a daily or weekly basis, click here >.