City Diplomacy
Cities across the world are increasingly poised – and being called upon – to play a greater role in addressing challenges at the international level, from climate change and immigration, to the health and security of citizens. This initiative will provide a framework for creating the first-of-its-kind capacity-building program for effective city diplomacy. 
Conferences & Workshops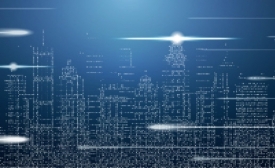 CPD in partnership with the L.A. Mayor's Office for International Affairs hosted a summit on City Diplomacy this April addressing challenges facing U.S. cities on the global stage.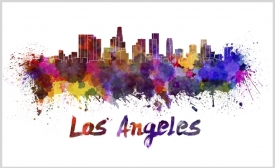 Juan de Lara, Thomas Gustafson, and Varun Soni examined what makes Los Angeles global from a range of perspectives, including faith, race, class, literature, and pop culture.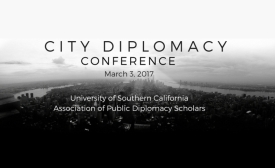 An interactive day of voices and dialogue.
CPD Publications, Analysis, & Multimedia
Varun Soni, USC Dean of Religious Life, on LA's massive diaspora as an incubator of global religion and a driving force for the city's growing relevance on the world stage.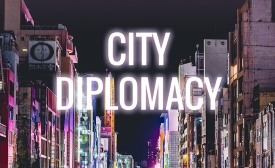 The latest issue of Public Diplomacy Magazine highlights city diplomacy as cities expand their national and international roles.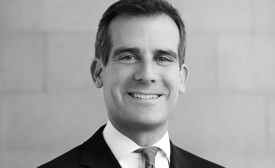 CPD spoke to the Los Angeles Mayor about the rise of global cities.
Related CPD Research Projects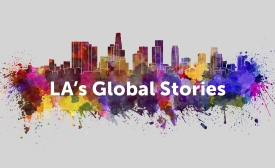 As geopolitics and economies shift toward the Pacific Rim, Los Angeles is ideally situated to play a key role in addressing common regional and global challenges.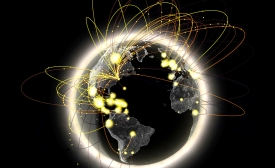 With over half of humanity living in urban settlements, the role of cities in defining the parameters of everyday life is an undeniable influence. This project was designed to illustrate how global cities interact with global governance, particularly in the Climate Leadership Group or 'C40.'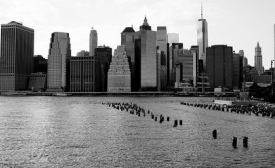 This project drew on the 'cosmopolitan turn' in social thought to reconsider city diplomacy in spatial terms, including urban planning, architecture and network theory.