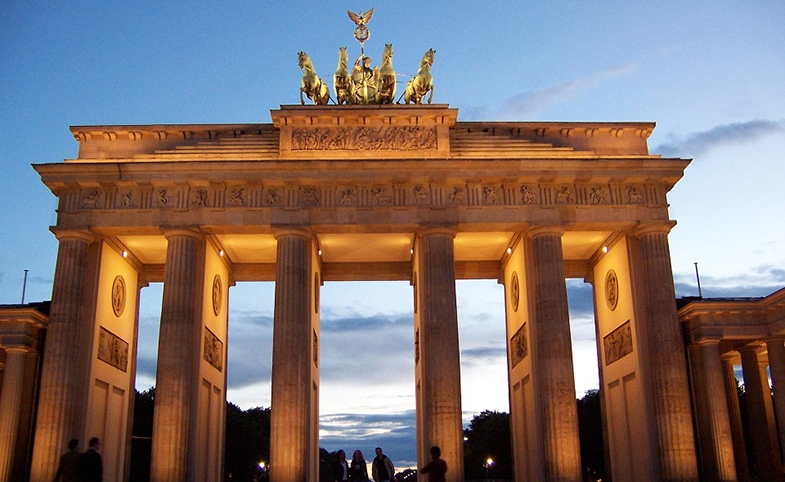 CPD Director Attends Berlin's "Cultures of We" Conference
On September 13 CPD Director Jay Wang joined artists, cultural diplomacy practitioners and fellow scholars at the "Cultures of We" (Kulturen des Wir) Conference in Berlin, Germany, which addressed questions concerning the impact of globalization on our sense of community.
The conference focused on an inclusive worldview that is not divided into "us" and "them," instead valuing peaceful and enriching coexistence. Invited guests discussed their visions for the future, examined international and transnational communities, looked at global political trends and the influence of culture, and unpacked the role of technology for future cooperation.
The event was coordinated by the Institut für Auslandsbeziehungen (ifa) in celebration of the organization's 100th anniversary of work promoting art and cultural exchange in exhibitions, dialogue and conference programs. ifa looks to connect civil societies, cultural practices, art, media and science. It is supported by the Federal Foreign Office of the Federal Republic of Germany, the state of Baden-Württemberg and its capital Stuttgart.
As an initiator, moderator and documenter on international cultural relations, ifa's research initiatives span the culture and foreign policy space, such as ifa's March 2017 publication: "A New Cultural Diplomacy: The Integration of Cultural Relations and Diplomacy."
Current projects include the Impact of Brexit on International Cultural Relations in the European Union; Consequences for the U.S.-Election on Cultural Relations; and Resilience Strategies as a Response to Nationalists as Actors of Foreign Cultural Policy, among several others.
Visit CPD's Online Library
Explore CPD's vast online database featuring the latest books, articles, speeches and information on international organizations dedicated to public diplomacy. 
Visit our Online Library or click here to begin your search.