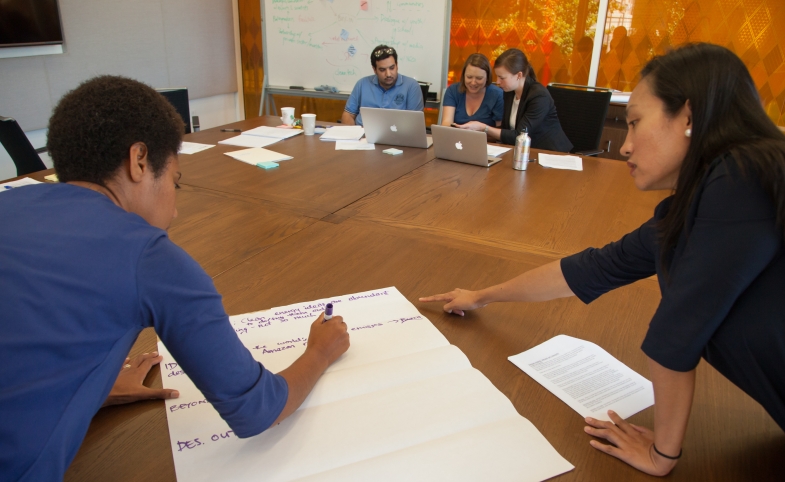 CPD Summer Institute in Public Diplomacy, 2017
The time is right to invest in public diplomacy. With the world in flux, the need for public diplomats has never been more critical. Join us this summer in Los Angeles at USC for two weeks of immersive learning.
Applications are now being accepted to the 2017 CPD Summer Institute in Public Diplomacy.
This year's program reflects the fast-changing diplomacy landscape, providing a wide range of hands-on skills and analytical capabilities essential for an effective public diplomacy practice. The CPD Summer Institute covers the broad spectrum of public diplomacy tools, integrating the traditional areas of listening and advocacy with newer studies and practices, such as:
How to use data for effective research, evaluation, and campaign design;
Incorporating the policy/public opinion/media nexus into public diplomacy strategies;
Multimedia storytelling and strategic communication;
Case studies in public diplomacy of emerging global powers.
For more information on the Summer Institute, please click here.
To find out more about the faculty, read their bios here.
Visit CPD's Online Library
Explore CPD's vast online database featuring the latest books, articles, speeches and information on international organizations dedicated to public diplomacy. 
Visit our Online Library or click here to begin your search.
Stay in the Know
Public Diplomacy is a dynamic field, and CPD is committed to keeping you connected and informed about the critical developments that are shaping PD around the world. 
Depending on your specific interests, you can subscribe to one or more of CPD's newsletters >.
To receive PD News digests directly to your inbox on a daily or weekly basis, click here >.