TRAINING INSTRUCTORS
Amara Aguilar
Associate Professor of Professional Practice, Communication and Journalism, USC Annenberg School for Communication and Journalism
Mike Ananny
Associate Professor of Communication and Journalism, USC Annenberg School for Communication and Journalism
Nicholas Cull
Professor and Director, Master's Program in Public Diplomacy, USC Annenberg School for Communication and Journalism
Eytan Gilboa
Professor and Director, Center for International Communication, Bar-Ilan University
Vince Gonzales
Professor of Professional Practice, USC Annenberg School for Communication & Journalism
Robert Hernandez
Associate Professor of Professional Practice, USC Annenberg School for Communication and Journalism
David Levanthal
Program Director, Dance for PD
Matthew Le Veque
Associate Professor, USC Anneneberg School for Communication and Journalism; Partner, Rogers Finn Partners
Erik Nisbet
Associate Professor, School of Communication, The Ohio State University
Kjerstin Thorson
Assistant Professor, College of Communication Arts and Sciences, Michigan State University
Vivian Walker
CPD Faculty Fellow, Executive Director, U.S. Advisory Commission on Public Diplomacy
Jay Wang
CPD Director; Associate Professor, USC Annenberg School for Communication & Journalism
Rebecca Weintraub
Clinical Professor; Director, Master of Communication Management program, USC Annenberg School for Communication & Journalism
---
FACULTY BIOGRAPHIES

Amara Aguilar

Associate Professor of Professional Practice, USC Annenberg School for Communication and Journalism
Amara Aguilar is a digital journalism professor at USC Annenberg School for Communication and Journalism. She teaches journalism for mobile/emerging platforms, social media, visual journalism and interactive design, among other courses. Amara has written for the LA Times, CNN and other outlets. She has worked as a designer, visual journalist, reporter, social media engagement producer and consultant.Amara has earned various honors during her career, including being named an Apple Distinguished Educator, Knight Tow-Disruptive Journalism Educator, and one of MediaShift's most innovative educators in the world. She has conducted digital journalism and social media training for the Associated Press, ABC News, the National Football League and various other organizations. She has also trained international journalists and advises a bilingual Latinx student media outlet at USC Annenberg. She is an expert in audience engagement, social media, visual journalism, design and content strategy.
---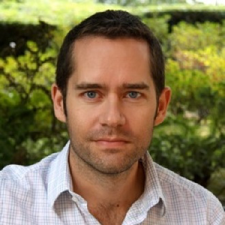 Mike Ananny
Associate Professor of Communication and Journalism, USC Annenberg School for Communication and Journalism
Mike Ananny is an Associate Professor of Communication and Journalism at the University of Southern California's Annenberg School for Communication and Journalism, an Affiliated Faculty with USC's Science, Technology and Society research cluster, and was most recently a 2018-19 Berggruen Fellow at the Center for Advanced Study in the Behavioral Sciences at Stanford University. He studies the intersection of journalism practice and technology design, the public significance of networked news infrastructures, and the ethics of algorithmic systems. He has held fellowships and scholarships with the Berggruen Institute, Stanford's Center for Advanced Study in the Behavioral Sciences, Columbia's Tow Center for Digital Journalism, Harvard's Berkman-Klein Center on Internet and Society, Stanford's Center on Philanthropy and Civil Society, the Pierre Elliott Trudeau Foundation, LEGO, and Interval Research. He was a founding member of Media Lab Europe, a postdoc with Microsoft Research's Social Media Collective, and has consulted for LEGO, Mattel, and Nortel Networks. His PhD is from Stanford University (Communication), SM from the MIT Media Lab (Media Arts & Sciences), and BSc from the University of Toronto (Human Biology & Computer Science). He has published in various academic and popular venues, is the author of Networked Press Freedom (MIT Press, 2018), is writing a book on absence and silence in online journalism (Yale University Press), and is also co-editor (with Laura Forlano and Molly Wright Steenson) of Bauhaus Futures (MIT Press, 2019).
---

Nicholas Cull
Professor and Director of the Master of Public Diplomacy program, USC Annenberg School for Communication & Journalism
CPD Faculty Fellow
Nicholas J. Cull is Professor of Public Diplomacy and Director of the Master's Program in Public Diplomacy at USC. His research and teaching focus on the role of public engagement in foreign policy. An acknowledged pioneer in Public Diplomacy teaching and research and its best-known historian, he is the author of The Cold War and the United States Information Agency: American Propaganda and Public Diplomacy, 1945-1989 (Cambridge, 2008); The Decline and Fall of the United States Information Agency: American Public Diplomacy, 1989-2001 (Palgrave, 2012) and the recently published Public Diplomacy: Foundations for Global Engagement in the Digital Age (Polity, 2019). He and his research were featured in the Peabody award-winning documentary film Jazz Ambassadors (PBS/BBC 2018). His first book was Selling War (Oxford, 1995), a study of British information work in the United States before Pearl Harbor. He has published numerous articles, chapters and edited collections on the theme of public diplomacy and media history. He is an active media historian who has been part of the movement to include film especially within the mainstream of historical sources. His film work includes (with James Chapman) Projecting Empire: Imperialism and Popular Cinema (I. B. Tauris, 2009) and Projecting Tomorrow: Science Fiction and Popular Cinema (I.B. Tauris, 2013). He is currently writing a history of the international campaign against Apartheid in South Africa.
Nick Cull has lectured widely around the world, frequently as a guest of diplomatic academies or foreign ministries/public diplomacy agencies including those of the UK, Armenia, Canada, Chile, China, India, Korea, Mexico, South Africa and Switzerland. He has worked with the EU and NATO. He is a regular guest speaker at the Foreign Service Institute of the United States. He has worked as a consultant for the UK Foreign and Commonwealth Office, Royal Dutch Foreign Ministry and Japan Foundation among others.
He took both his BA and PhD at the University of Leeds. While a graduate student, he studied at Princeton in the U.S. as a Harkness Fellow of the Commonwealth Fund of New York. From 1997 to 2005, he was Professor of American Studies and founding Director of the Centre for American Studies in the Department of History at Leicester. In the spring of 2019 he was a visiting fellow of the Reuter's Institute for the Study of Journalism and Green Templeton College and the University of Oxford. He is outgoing President of the International Association for Media and History and a board member of the Public Diplomacy Council.
---

Eytan Gilboa
Visiting Professor of Public Diplomacy
Professor and Director, Center for International Communication, Bar-Ilan University
CPD Visiting Senior Scholar
Eytan Gilboa is Professor and Director of the Center for International Communication at Bar-Ilan University. He is also a senior research associate at the BESA Center for Strategic Studies and Chair of The Israel Communication Association. He has published several books and numerous articles on public diplomacy, international communication and US policy in the Middle East. He received his BA degree from the Hebrew University and M.A. and Ph,D. degrees from Harvard University. Gilboa has been a visiting professor in several leading American and European universities and research centers. He was an adviser to various ministries and agencies in several countries. He frequently contributes op-ed articles to newspapers and news websites around the world, and serves as a popular commentator on local and foreign television and radio networks.
---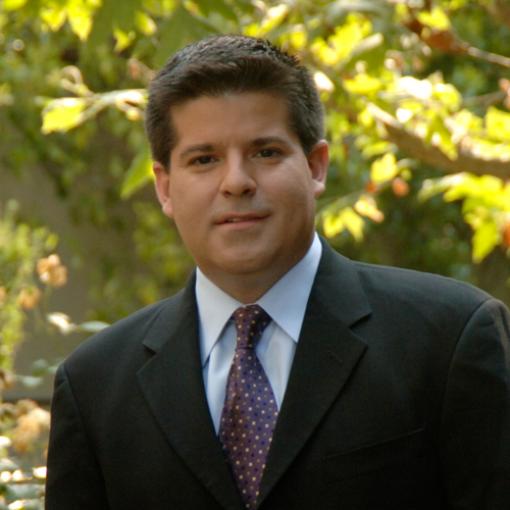 Vince Gonzales
Professor of Professional Practice
USC Annenberg School for Communication and Journalism
CPD Faculty Fellow
Vince Gonzales, Professor of Professional Practice, is the Coordinator of Annenberg's Journalism M.S. Program. He is also a freelance correspondent/producer for "SoCal Connected" on KCET here in Los Angeles. Prior to that he was a CNN freelance correspondent and, from 1998 to 2007, was a CBS News national correspondent (focusing on Investigative Stories) based in L.A. Gonzales has also worked as a TV news reporter in the Denver, Phoenix and Dallas markets. He is a graduate of the State University of New York at Brockport (with bachelor's degrees in political science and communications/journalism) and he received a master's degree from the Columbia University Graduate School of Journalism. Gonzales also studied at the Graduate School of International and Public Affairs at Columbia. He has received three National News Emmys, two Local News Emmys, three Columbia University-Alfred I. duPont awards, four RTNDA Golden Mikes, the L.A. Press Club's Best Investigative Reporting award, the L.A. Press Club's Best Documentary (TV) award and honors from Investigative Reporters and Editors, the Society for Professional Journalists, the Associated Press and The National Headliner Awards. Named "2005 Broadcast Journalist of the Year" by the National Association of Hispanic Journalists.
---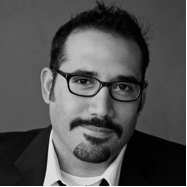 Robert Hernandez
Associate Professor of Professional Practice
USC Annenberg School for Communication and Journalism
CPD Faculty Fellow
Robert Hernandez has made a name for himself as a journalist of the web, not just on the web. His primary focus is exploring and developing the intersection of technology and journalism – to empower people, inform reporting and storytelling, engage community, improve distribution and, whenever possible, enhance revenue. He is a national board member of the Online News Association. He's also a co-organizer of the Los Angeles chapter of Hacks/Hackers, an international network of journalists and technologists that is rethinking the future of news and information. Many journalists know him as the co-founder of #wjchat, a weekly forum on Twitter that engages participants from around the world. Hernandez also is co-chair of programming for the UNITY conference (Las Vegas, August 2012) and is a lifetime member and former board member of the National Association of Hispanic Journalists. As director of development for The Seattle Times, where he worked from 2002 until 2009, he helped shape and execute the vision for the Web site and company. He also worked as a web designer and consultant for El Salvador's largest daily newspaper site, La Prensa Gráfica, web producer for The San Francisco Chronicle and online editor of The San Francisco Examiner. 
---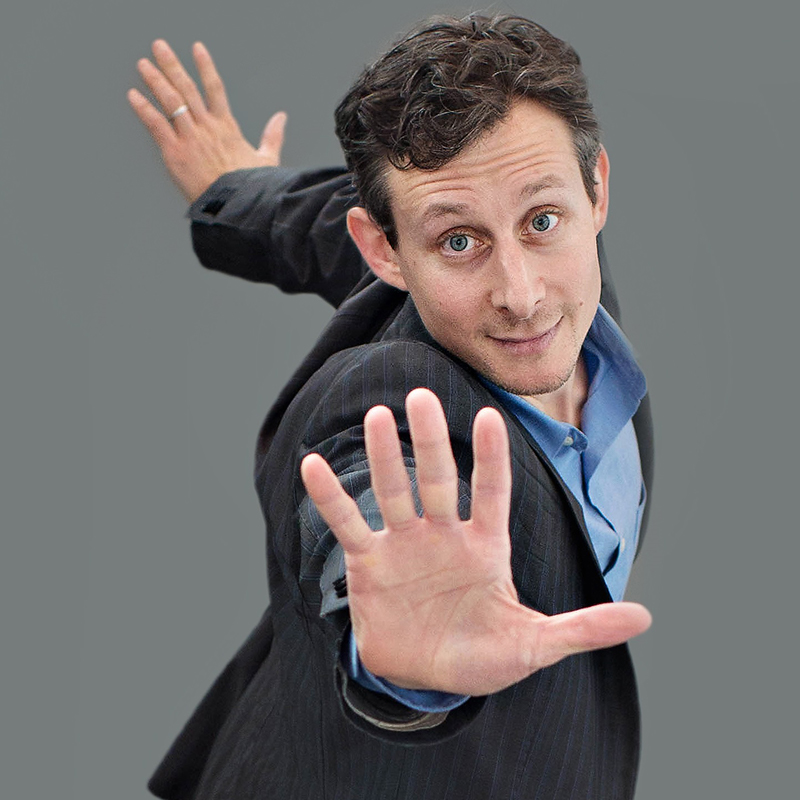 David Levanthal
Program Director, Dance for PD
David Leventhal is a founding teacher and Program Director for Dance for PD, a program of the Mark Morris Dance Group that has now been used as a model for classes in more than 250 communities in 25 countries. He leads classes for people with Parkinson's disease around the world and trains other teachers in the Dance for PD approach around the world. He's co-produced three volumes of a successful At Home DVD series for the program and has been instrumental in initiating and designing innovative projects involving live streaming and Moving Through Glass, a dance-based Google Glass App for people with Parkinson's. He received the 2016 World Parkinson Congress Award for Distinguished Contribution to the Parkinson's Community and was a co-recipient of the 2013 Alan Bonander Humanitarian Award from the Parkinson's Unity Walk. Leventhal has written about dance and Parkinson's for such publications as Dance Gazette and Room 217, and has a chapters about the program in two recently published books: Moving Ideas: Multimodal Learning in Communities and Schools (Peter Lang), and Creating Dance: A Traveler's Guide (Hampton Press). He serves on the boards of the Davis Phinney Foundation, the Georgetown Lombardi Comprehensive Cancer Center's Arts and Humanities Program, and the Dance & Creative Wellness Foundation. Leventhal designed and currently teaches a pioneering dance-based elective course that is part of the Narrative Medicine curriculum at Columbia University's College of Physicians and Surgeons. As a dancer, he performed with the Mark Morris Dance Group from 1997-2011, receiving international critical acclaim for principal roles in Mark Morris' most enduring works. Leventhal received a 2010 Bessie (New York Dance and Performance Award) for his performing career with Mark Morris. He graduated from Brown University with honors in English Literature.
---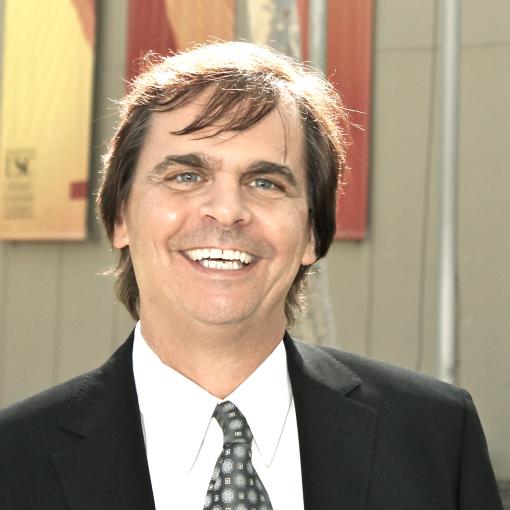 Matthew Le Veque
Associate Professor, USC Annenberg School for Communication and Journalism
Partner, Rogers Finn Partners
Matthew Le Veque is an integrated communications specialist, with emphasis on social media, digital communications and analytics. Le Veque approaches communication campaigns with big picture strategy and innovative delivery, integrating traditional PR methods with digital, social, paid media and emerging media channels. This includes using cutting-edge video, motion graphics and digital applications to achieve communication goals, from telling a story to raising awareness, driving sales, or helping turn consumers into brand advocates. He has more than 25 years of experience working with consumer, health care, government and non-profit clients, as well as expertise in creating public education campaigns that engage diverse communities, promote public policy change and create long-term behavior modification.  This includes overseeing the California anti-smoking campaign for 15 years and the Los Angeles County Department of Public Health anti-obesity initiative.
Over the course of his career, Le Veque has been at the helm of award-winning campaigns, receiving more than 70 awards from organizations such as the Public Relations Society of America, Association of Marketing Communications Professionals and International Academy of Digital Arts and Sciences. As a leader in the field, he has presented at conferences and conducted trainings in social marketing, digital communication and integrated communication campaign techniques across the nation, including for the Centers for Disease Control and Prevention, California Department of Public Health, Los Angeles County Department of Public Health, Center for Non-Profit Management, CDC Summer Institute run by the University of North Carolina at Chapel Hill and numerous corporations and non-profits. 
Le Veque's career has included working in public policy for members of Congress and the California Legislature and intensive political campaign experience. Le Veque was also an Annenberg adjunct professor for more than eight years before becoming a full time Associate Professor in 2010. 
---

Erik Nisbet
Associate Professor, School of Communication, The Ohio State University
CPD Faculty Fellow
Erik C. Nisbet (Ph.D., Cornell University, 2008) is co-director of the Eurasian Security and Governance Program at the Mershon Center for International Security Studies and co-principal investigator on its Comparative National Elections Project. He is an associate professor in the Ohio State School of Communication with courtesy appointments in the Department of Political Science and School of Environment and Natural Resources. Erik is also a non-residential faculty fellow at the University of Southern California Center on Public Diplomacy and on the editorial boards of the academic journals International Journal of Public Opinion Research and Environmental Communication. 
Nisbet's research centers on the role of media and digital communication in non-democratic contexts, public diplomacy, foreign policy, public opinion, and global problems such as climate change. He is an expert on cross-national survey methodology and has conducted extensive survey research in Russia, Turkey, Iran, France, Great Britain, Germany, Poland, and the Ukraine. He has published more than 30 book chapters and articles in academic journals such as the Journal of Communication, Communication Research, Political Communication, Annals of the American Academy of Political & Social Science, International Journal of Public Opinion Research, Nature Climate Change, International Journal of Communication, and Hague Journal of Diplomacy.
Nisbet has co-authored numerous reports such as "Data Driven Public Diplomacy: Progress Toward Measuring the Impact of Public Diplomacy and International Broadcasting Activities," published by the U.S. Advisory Commission on Public Diplomacy. He also recently co-authored a series of reports on attitudes toward Internet freedom in Russia, Turkey, and Pakistan. More information about Erik is available at www.eriknisbet.net.
---
Kjerstin Thorson
Associate Professor, College of Communication Arts and Sciences, Michigan State University, 
Kjerstin Thorson is an assistant professor in the Department of Advertising + Public Relations and the School of Journalism. Her research explores the role of digital and social media in promoting—or hindering—political engagement. This includes a focus on two interrelated areas of inquiry concerning (a) how digital and social media are changing existing practices of political participation—and how that participation is mobilized, particularly among youth; and (b) how, why and what kinds of political content spread through social media platforms, and the resulting effects of exposure. Recent research projects have investigated political uses of Facebook, the spread of climate change communication on social media, and the contributions of media use in shifting conceptions of politics among young adults.
---

Vivian Walker
Executive Director, U.S. Advisory Commission on Public Diplomacy
CPD Faculty Fellow
Vivian Walker is a Faculty Fellow at the USC Center on Public Diplomacy and is currently the Executive Director for the United States Advisory Commission on Public Diplomacy. She has previously served as Guest Editor for CPD Perspectives and was a Research Fellow at Central European University Center for Media, Data and Society in Budapest. She has served as Professor of National Security Strategy at the National War College in Washington, DC.  She has also served as a professor of strategic and security studies at the National Defense College of the United Arab Emirates and a visiting professor at the Near East South Asia Center for Strategic Studies at the National Defense University. In her 26-year career with the State Department, she rose to the senior rank of Minister Counselor.  She twice served as a Deputy Chief of Mission (Croatia and Armenia), twice as an Office Director (Southeastern European Affairs and the Office of Press and Public Diplomacy for Europe), a Public Affairs Officer (Kazakhstan, with coverage of Tajikistan and Turkmenistan), a Cultural Affairs officer (Tunisia) and an Information Officer (Haiti). Other assignments include a two-year professorship in strategic studies at the National War College, a yearlong assignment as the State Department's Regional Border Coordinator in Afghanistan, and a fellowship on the US Atlantic Council, where she led the first interagency discussion on public diplomacy in the aftermath of the 9/11 terror attacks. Dr. Walker has published and lectured extensively on the practice of public diplomacy in complex information environments. She graduated from Georgetown University's School of Foreign Service and earned her doctorate in English language and literature from the University of Chicago. She speaks French, Russian and Croatian. 
---

Jay Wang
Director, USC Center on Public Diplomacy
Associate Professor, USC Annenberg School for Communication & Journalism
Jay Wang the director of the Center on Public Diplomacy and an associate professor of strategic communication and public diplomacy at University of Southern California's Annenberg School for Communication and Journalism. He was formerly with the international consulting firm McKinsey & Company, where he advised clients on matters of communication strategy and implementation across a variety of industries. He has published widely on the role of communication in the contemporary process of globalization, with an area focus on China, including Shaping China's Global Imagination: Branding Nations at the World Expo; Soft Power in China: Public Diplomacy through Communication (editor), Foreign Advertising in China: Becoming Global, Becoming Local, and China's Window on the World: TV News, Social Knowledge and International Spectacles (co-author). 
---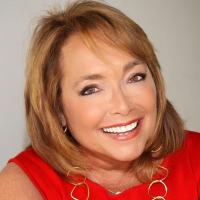 Rebecca Weintraub
Clinical Professor; Director, Master of Communication Management program, USC Annenberg School for Communication & Journalism
CPD Faculty Fellow
Rebecca Weintraub has spent more than twenty years in the field of communication, facilitation, change management and organizational behavior. Dr. Weintraub is a clinical associate professor at the USC Annenberg School for Communication and Journalism. She teaches strategic communication classes in the M.A. program and provides communication and facilitation consulting services to organizations in the public, private and non-profit sectors.
---