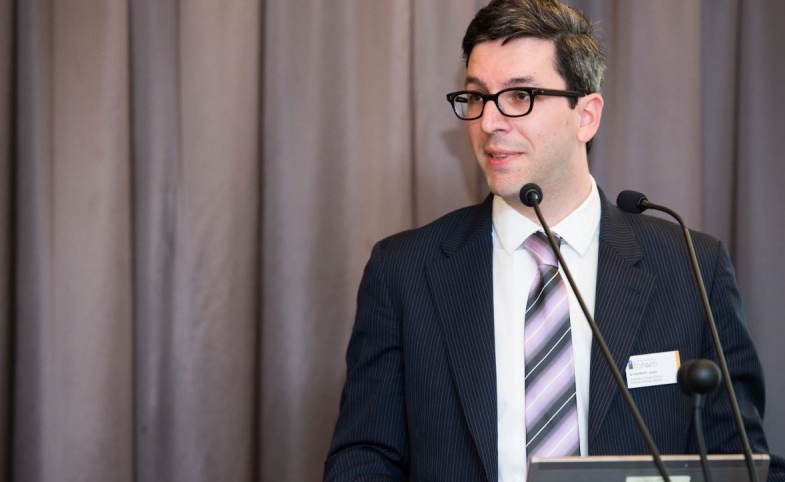 Swedish Grant Awarded to CPD Research Fellow
James Pamment, a 2013-15 CPD Research Fellow and professor at Lund University, has received a three-year STINT grant from the Swedish Foundation for International Cooperation in Research and Education to support a series of high-level events and short-term research exchanges between his university's Department of Strategic Communication (ISK) and the USC Center on Public Diplomacy (CPD) in Los Angeles.
According to Pamment, the aim of this partnership is to build a resilient platform that resonates with Sweden's broader education, research, industry collaboration and societal impact goals. Events will be based on CPD's model of bringing together leading scholars on a particular theme associated with public diplomacy with decision-makers from the relevant practitioner communities. ISK will act as CPD's strategic window into Europe, while benefitting from a seat at the table in the planning and themes of events all over the world. This will enable ISK to drive the global public diplomacy research agenda in conjunction with the needs and insights of the region, and ensure that cutting-edge research reaches Swedish practitioners, academia and public debates. Additionally, the project will involve research exchanges that actively support the internationalization of ISK's research environment.
"The STINT grant will complement and catalyze our many concurrent initiatives in building a genuinely unique, valuable and world-class contribution to Swedish research, education, industry and society," said Pamment. "I chose CPD because we want to develop PD as a business area and become a hub for PD in Sweden and the Nordic region." 
CPD congratulates Pamment on this award and looks forward to sharing the results of our collaborations over the coming years.
Visit CPD's Online Library
Explore CPD's vast online database featuring the latest books, articles, speeches and information on international organizations dedicated to public diplomacy. 
Visit our Online Library or click here to begin your search.