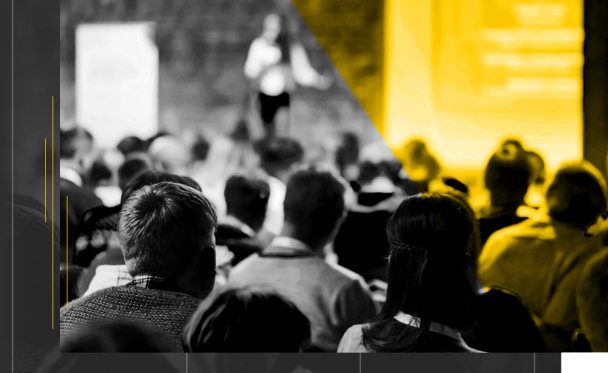 The 3rd CPD Summit on City Diplomacy
The USC Center on Public Diplomacy (CPD) convened in Los Angeles on March 30 the Third CPD Summit on City Diplomacy. We brought together city leaders, practitioners and scholars to explore current trends and pressing issues driving the next chapter of city diplomacy. The Summit took stock of the growing role of subnational actors in navigating global policies and relationships, the value of networks for city diplomacy, latest research insights on frameworks and practices, and the convergence of sports diplomacy and city diplomacy in cities' effective delivery of mega-events. The Summit also highlighted international engagement by the State of California, as subnational diplomacy encompasses a multitude of local actors from cities to states.
Just as cities were on the front lines of addressing the pandemic, they also offer public diplomacy platforms for fostering international understanding and cooperation to deal with a host of other concerns, including climate, trade, cybersecurity and immigration. With appropriate planning and resources, cities can build networks and partnerships for global impact while furthering the interests of their constituents. To address these possibilities and challenges, since 2018, CPD has been hosting summits and private roundtables on city diplomacy, and publishing research and analysis on the topic. This third summit further explored analytical insights and practical solutions to seek better ways to connect local communities for a more peaceful and prosperous world.
The summit featured panel discussions that engaged the broad public audience.
WELCOME AND INTRODUCTION
Willow Bay, Dean, USC Annenberg School for Communication and Journalism
Jay Wang, Director, USC Center on Public Diplomacy
IN CONVERSATION: LEADING THROUGH CITY DIPLOMACY
Jenny Durkan, former Mayor of Seattle
Eric Garcetti, U.S. Ambassador to India, former Mayor of Los Angeles
Sam Liccardo, former Mayor of San Jose
GROWING NETWORKS FOR PUBLIC DIPLOMACY
Cities now have unprecedented opportunities to promote their interests through global relations, and wide-ranging networks are vital assets in achieving this through city diplomacy. But leaders must prioritize approaches according to the potential for maximizing network impact to benefit their cities and constituents. What frameworks and strategies best support cities' engagement in these networks?
Erin Bromaghim, Deputy Mayor for International Affairs, City of Los Angeles
Sherry Dowlatshahi, Chief of Protocol & Head of International Relations, City of San Antonio
Alexis Gordon, International Business Manager & Chief of Protocol, City of Charlotte
Jay Wang (Moderator), Director, USC Center on Public Diplomacy
CITY DIPLOMACY: VIEW FROM THE CONSULAR CORPS
A natural but often overlooked connection exists between the core function of consulates conducting public diplomacy locally and their partnerships with host cities. Successful strategies must drive such collaborations based on foreign policy priorities while heeding local contexts. How can consulates adapt and succeed through city diplomacy? What are the most innovative and creative ways to engage local residents and organizations to foster cooperation and understanding?
Thandile Babalwa Sunduza, Consul General of South Africa in Los Angeles
Marcelo Dantas Loures Da Costa, Consul General of Brazil in Los Angeles
Tor Saralamba, Consul General of Thailand in Los Angeles
Robert Banks (Moderator), Director of the Master of Public Diplomacy Program, USC
SUPERPOWER CALIFORNIA
Superpower California asks the following questions: What role does the state of California – or any large and influential subnational entity – perform in the world? What role can it play? What role should it play? Must the state strictly accept and pursue U.S. diplomatic, trade, and national security goals in order to align with, comport to, achieve and extend the global power, presence, and blessings of the United States of America? The answer is critical to defining the future of American power.
Markos Kounalakis, Visiting Fellow, Hoover Institution, Stanford University
Christina Bellantoni (Moderator), Director, USC Annenberg's Media Center
RESEARCH INSIGHTS ON CITY DIPLOMACY
The academic community is increasingly applying conceptual frameworks and analytical tools to better understand the drivers, mechanisms and impacts of city diplomacy. This panel highlights recent research that exemplifies and advances the theory and practice of city diplomacy.
David

Gordon, Associate Professor of Politics, UC Santa Cruz
Benjamin

Leffel, Postdoctoral Research Fellow, Erb Institute for Global Sustainable Enterprise, University of Michigan
Juan Luis

Manfredi, Prince of Asturias Distinguished Visiting Professor, School of Foreign Service, Georgetown University
Shearon

Roberts, Associate Professor of Mass Communication and Faculty Member, African American and Diaspora Studies, Xavier University
Biyun

Zhu, Lecturer in Cultural Policy and Governance, University of Manchester
Nick

Cull (Moderator), Professor of Communication, Annenberg School, USC
SPORTS DIPLOMACY MEETS CITY DIPLOMACY
The universal popularity of sports also provides diplomatic opportunities. Mega events like the Olympics enable the world to come together while spotlighting host cities on the global stage. They require close collaboration with cities and local governments. How can cities best leverage the tools and techniques of sports diplomacy to effectively deliver mega-events — including the 2026 FIFA World Cup and the 2028 L.A. Olympics?
Lucinda Lent, Executive Director, LA Dance Project
Meredith Steinmetz-Rodriguez, Global Engagement Manager, City of Atlanta
Alan Yale Abrahamson (Moderator), Associate Professor of Professional Practice of Journalism, USC
Visit CPD's Online Library
Explore CPD's vast online database featuring the latest books, articles, speeches and information on international organizations dedicated to public diplomacy.