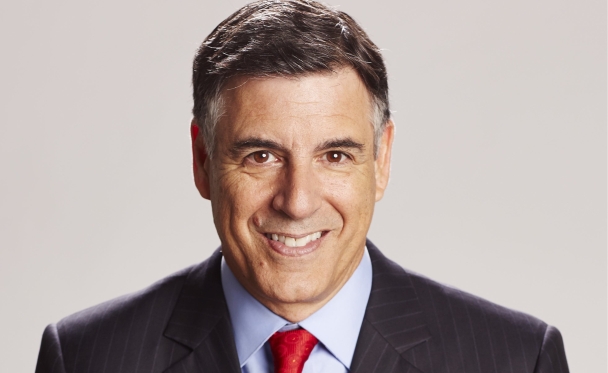 Behind the Scenes with Foreign Correspondent Markos Kounalakis
CPD Conversations in Public Diplomacy
Robust and well-funded Western global news networks are becoming a thing of the past. In their place, state-sponsored, non-Western global news agencies are expanding rapidly. What are the foreign policy implications of global news gathering and reporting, when the players have changed?
Join CPD Advisory Board Member Markos Kounalakis, veteran print and network broadcast journalist, as he goes behind the scenes of his latest book, Spin Wars & Spy Games: Global Media and Intelligence Gathering. Markos will discuss the foreign policy implications of global news media and intelligence gathering, just how related public diplomacy is to journalism, and more.
Moderating Markos' conversation are Robert Banks, CPD Faculty Fellow and Associate Professor in the USC Master of Public Diplomacy program, and Elizabeth McKay, CPD Visiting Scholar and 2018-2020 U.S. Public Diplomat in Residence.
This program is open to other USC students. Please register and complete the form below with your status and major.
About Markos Kounalakis
Markos Kounalakis, Ph.D. is a visiting fellow at the Hoover Institution at Stanford University and is a presidentially appointed member of the J. William Fulbright Foreign Scholarship Board. Kounalakis is a senior fellow at the Center for Media, Data and Society at Central European University in Budapest, Hungary and president and publisher emeritus of the Washington Monthly. He is currently researching a book on the geopolitics of global news networks.
Kounalakis is a print and network broadcast journalist and author who covered wars and revolutions, both civil and technological. He reported the overthrow of communism for Newsweek in East Germany, Czechoslovakia, Hungary, Romania, and Bulgaria and the outbreak of ethnic strife and war in Yugoslavia. He was based in Rome and Vienna and ran the magazine's Prague bureau.
After Newsweek, he worked as the NBC Radio and Mutual News Moscow correspondent covering the fall of the Soviet Union as well as the war in Afghanistan. Kounalakis has written for The Wall Street Journal, The Los Angeles Times Magazine, the International Herald-Tribune, the San Francisco Chronicle, The Dallas Morning News, The Miami Herald, and many other regional and international newspapers and magazines. He is currently a foreign affairs columnist for the The Sacramento Bee and McClatchy-Tribune News. Read Markos' full bio here.
LOOK
About Robert Banks
Dr. Robert Banks joined the U.S. Foreign Service in 1983. During his 28-year career as a public diplomacy (PD) practitioner, he served as Assistant Executive Officer in Bonn, West Germany; Deputy Public Affairs Officer (PAO) in Nicosia, Cyprus; Assistant Press Attaché in Seoul, Korea; East Asia Policy Officer in the Worldnet Television and Film Service; Press Attaché in Managua, Nicaragua; Cultural Attaché in Seoul; Examiner for the Foreign Service oral entrance exam in the Bureau of Human Resources; Planning and Coordination Officer in the Office of Public Diplomacy in the Bureau of Western Hemisphere Affairs; PAO in Buenos Aires, Argentina; State Department Chair on the faculty of the Marine Corps War College in Quantico, VA., where he taught regional studies; and U.S. Public Diplomat in Residence at the University of Southern California's (USC) Center on Public Diplomacy. Following his retirement from the Foreign Service, he taught PD as an Adjunct Professor in USC's Master of Public Diplomacy Program. He is currently a Clinical Associate Professor of Public Diplomacy at the USC Annenberg School for Communication and Journalism and a CPD Faculty Fellow. Banks also authored an issue of CPD Perspectives, "A Resource Guide to Public Diplomacy Evaluation," in 2011. Read Robert's full bio here.
About Elizabeth McKay
Elizabeth's overseas public diplomacy assignments have included Rome, Ankara, Vientiane, San Jose, Chiang Mai, Bangkok and Calcutta. She also served in Washington, D.C. as the Director of Public Diplomacy for the State Department's Bureau of Europe and Eurasian Affairs (EUR). In that position she oversaw EUR's Public Diplomacy operations for 50 diplomatic missions in Europe (2009-2012). Elizabeth also served as the Director of International Narcotics and Law Enforcement Affairs (INL) for Mexico (2000-2002) and subsequently as Deputy Director for INL's Office of Africa, Asia and Europe (2003-2005). She is married to retired Foreign Service Officer Robert McKay. They have two children.
Elizabeth has a B.A. in Journalism from the University of Central Florida and a Masters in National Security Strategy from the National War College. In addition to multiple State Department Superior Honor and Meritorious Honor awards, she has received interagency recognition for her achievements. She speaks Spanish, Italian, Thai, Lao and Turkish. Read Elizabeth's full bio here.
Visit CPD's Online Library
Explore CPD's vast online database featuring the latest books, articles, speeches and information on international organizations dedicated to public diplomacy.