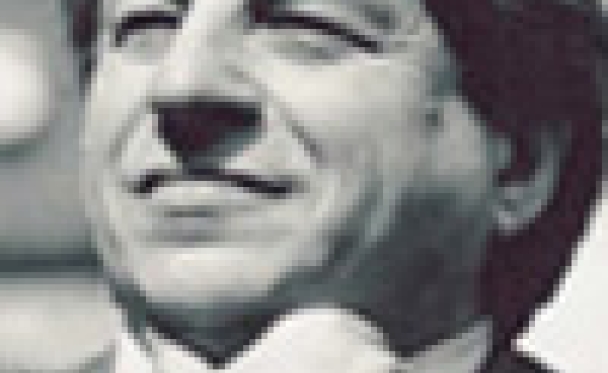 Conversations in Public Diplomacy: Benjamin Barber
"Obama vs. Hillary vs. McCain: Does Anyone Understand Public Diplomacy and Interdependence?"
The USC Center on Public Diplomacy was delighted to welcome Senior Fellow, Benjamin Barber, back to USC for a conversation on Public Diplomacy on "Obama vs. Hillary vs. McCain: Does Anyone Understand Public Diplomacy and Interdependence?"
Benjamin R. Barber is a Distinguished Senior Fellow at Demos, as well as president and director of the international NGO CivWorld, and its annual Interdependence Day event.An internationally renowned political theorist, Dr. Barber brings an abiding concern for democracy and citizenship to issues of politics, culture and education in America and abroad. He consults regularly with political and civic leaders in the United States and around the world.
Benjamin Barber's 17 books include the classic Strong Democracy (1984) reissued in 2004 in a twentieth anniversary edition; the recent international best-seller Jihad vs. McWorld (1995 with a Post 9/11 Edition in 2001, translated into twenty languages) and Consumed: How Markets Corrupt Children, Infantilize Adults, and Swallow Citizens Whole, published by W.W. Norton & Co. in March, 2007.
Barber's honors include a knighthood (Palmes Academiques/Chevalier) from the French Government (2001), the Berlin Prize of the American Academy of Berlin (2001) and the John Dewey Award (2003). He has also been awarded Guggenheim, Fulbright, and Social Science Research Fellowships, honorary doctorates from Grinnell College, Monmouth University and Connecticut College, and has held the chair of American Civilization at the Ecole des Hautes Etudes in Paris.
He writes frequently for Harper's Magazine, The New York Times, The Washington Post, The Atlantic Monthly, The Nation, The American Prospect, Le Nouvel Observateur, Die Zeit, La Repubblica, El Pais and many other scholarly and popular publications in America and Europe. He was a founding editor and for ten years editor-in-chief of the distinguished international quarterly Political Theory. He holds a certificate from the London School of Economics and Political Science and an M.A. and Doctorate from Harvard University.
Visit CPD's Online Library
Explore CPD's vast online database featuring the latest books, articles, speeches and information on international organizations dedicated to public diplomacy.