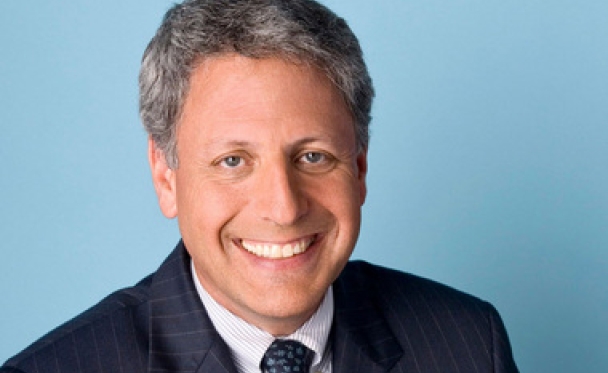 Conversations in Public Diplomacy: Gary Knell
The USC Center on Public Diplomacy at the Annenberg School was pleased to welcome CPD Advisory Board Member, Gary Knell, to USC for a conversation on "Muppet Diplomacy." Mr. Knell is the President and CEO of Sesame Workshop. Click for Photos.
ABOUT GARY KNELL
Gary E. Knell is President and Chief Executive Officer of Sesame Workshop. Knell leads the nonprofit educational organization in its mission to create innovative, engaging content that maximizes the educational power of all media to help children reach their highest potential.
In his role, Knell has been instrumental in focusing the organization on Sesame Street's global mission, including groundbreaking coproductions in South Africa, Russia, China, and Egypt.
Previously, Knell was Managing Director of Manager Media International, a print and multimedia publishing company based in Bangkok, Hong Kong, and Singapore. In this capacity, he oversaw the development of the monthly business magazine Asia Inc., the daily Asian-based newspaper Asia Times, and several trade publications.
He also has served as Senior Vice President and General Counsel at WNET/Channel 13 in New York, was Counsel to the US Senate Judiciary and Governmental Affairs Committees, and worked in the California State Legislature and Governor's Office. Knell is a member of the Council on Foreign Relations and a participant in the Aspen Institute Forum on Communications and Society as well as the Columbia University American Assembly. He serves on the Board of the Zimmer Children's Museum in Los Angeles; The Kitchen, a performing arts center in New York City; and National Video Resources. He also serves on the Board of Governors of the American Center for Children and Media as well as the Advisory Board for the Music Educators National Conference in Alexandria, VA. He holds a Doctorate of Jurisprudence from Loyola University School of Law and a Bachelor of Arts in Political Science and Journalism from the University of California at Los Angeles.
Gary Knell is married to Kim Larson Knell and is the father of four children.
He leads over 300 dedicated producers, researchers, and other talented professionals in a variety of media applications, including television, print, online, and radio.
Visit CPD's Online Library
Explore CPD's vast online database featuring the latest books, articles, speeches and information on international organizations dedicated to public diplomacy.