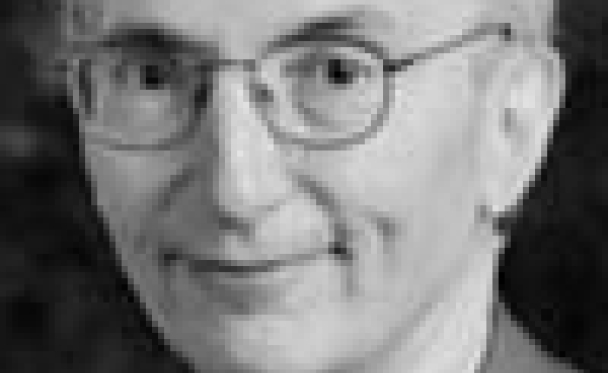 Conversations in Public Diplomacy: Professor Robert Lieber
Public Diplomacy: Why It Matters and How To Fix It
The USC Center on Public Diplomacy welcomed Professor Robert Lieber, Professor of Government and International Affairs at Georgetown University, to USC for a talk on "Public Diplomacy: Why It Matters and How To Fix It."
About Robert Lieber
ROBERT J. LIEBER is Professor of Government and International Affairs at Georgetown University, where he has previously served as Chair of the Government Department and Interim Chair of Psychology. He is an authority on American foreign policy and U.S. relations with the Middle East and Europe. He was born and raised in Chicago, received his undergraduate education at the University of Wisconsin and his Ph.D. at Harvard. He has held fellowships from the Guggenheim, Rockefeller and Ford Foundations, the Council on Foreign Relations, and the Woodrow Wilson International Center for Scholars. He has also taught at Harvard, Oxford and the University of California, Davis, and has been Visiting Fellow at the Atlantic Institute in Paris, the Brookings Institution in Washington, and Fudan University in Shanghai.
Dr. Lieber's latest book, The American Era: Power and Strategy for the 21st Century, has been published by Cambridge University Press (2005, and in an expanded paperback edition 2007.) As one reviewer has described it, "This may be the best book on American foreign policy written since September 11." In addition, Lieber is author or editor of thirteen other books on international relations and U.S. foreign policy.
Professor Lieber has lectured widely in Europe, the Middle East and Asia. In the policy realm, he has been a foreign policy advisor in several presidential campaigns and consultant to the State Department and for National Intelligence Estimates. His articles and opeds have appeared in scholarly journals, magazines and newspapers, including International Security, Foreign Policy, American Political Science Review, The Chronicle of Higher Education, The National Interest, Commentary, Internationale Politik (Berlin), Politique Etrangere (Paris), International Affairs (London), Harper's, Los Angeles Times, New York Times, Washington Post, Christian Science Monitor, USA Today, Ha'aretz (Tel Aviv), and Asharq Al-Awsat (London), among others, and his media appearances have included The News Hour with Jim Lehrer on PBS TV, ABC TV's Good Morning America and Nightline, NBC and CBS network news, the O'Reilly Factor on Fox TV, Voice of America, BBC World Service, and other radio and TV programs in Europe, the Arab world and Israel. Among his assorted credits is a walk-on part in the Alfred Hitchcock film classic, NORTH BY NORTHWEST.
Visit CPD's Online Library
Explore CPD's vast online database featuring the latest books, articles, speeches and information on international organizations dedicated to public diplomacy.