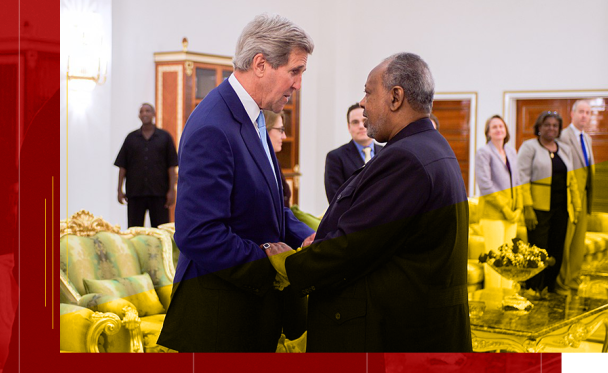 Does PD Sway Foreign Public Opinion? The Effect of High-Level Visits
Although many governments invest significant resources in public diplomacy campaigns, there is little well-identified evidence of these efforts' effectiveness. This research presentation examines the impacts of a major type of public diplomacy: high-level visits by national leaders to other countries and was discussed on June 7, 2021.
The project by Benjamin Goldsmith, Yusaku Horiuchi and Kelly Matush combines a dataset of the international travels of 15 leaders from 9 countries over 11 years, with worldwide surveys administered in 38 host countries. By comparing 32,456 respondents interviewed just before or just after the first day of each visit, the study shows that visiting leaders can increase public approval among foreign citizens. The effects do not fade away immediately and are particularly large when public diplomacy activities are reported by the news media. In most cases, military capability differentials between visiting and host countries do not appear to confer an advantage in the impact of public diplomacy.
These findings suggest that public diplomacy has the potential to shape global affairs through soft power. The findings of this project is published in the just released article in American Political Science Review. Read here.
Watch the full program by clicking this link or viewing below.
About our panelists:
Benjamin E. Goldsmith
Benjamin E. Goldsmith is a Professor in the School of Politics and International Relations, Australian National University. His research areas include international conflict, international public opinion, and atrocity forecasting.
Yusaku Horiuchi
Yusaku Horiuchi is a Professor of Government and Mitsui Professor of Japanese Studies at Dartmouth College. His research focuses on foreign public opinion, elections, diversity, Japanese politics, and political methodology.
Kelly Matush
Kelly Matush is an Assistant Professor, Florida State University. Her research specializations include diplomacy, international conflict, and public opinion.
Jian (Jay) Wang
Jian (Jay) Wang (moderator) is Director of the USC Center on Public Diplomacy and Associate Professor at the USC Annenberg School for Communication and Journalism. He previously worked for the international consulting firm McKinsey & Company, where he advised clients on matters of communication strategy and implementation across a variety of industries and sectors.
Visit CPD's Online Library
Explore CPD's vast online database featuring the latest books, articles, speeches and information on international organizations dedicated to public diplomacy.