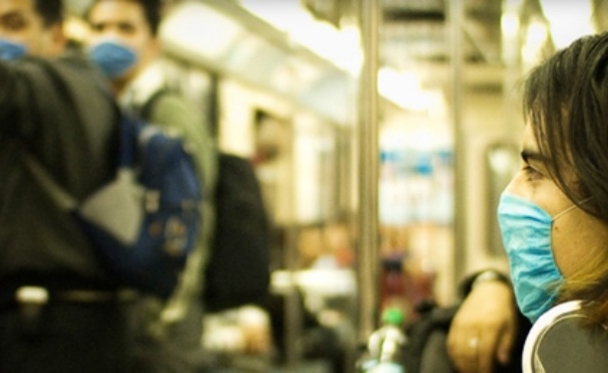 Fighting the H1N1 Outbreak in Mexico: Mauricio Hernandez Avila - Mexican Deputy Minister of Health
USC Institute for Global Health Lecture Series: Visions for Change.
The USC Center on Public Diplomacy is proud to co-sponsor this event as part of the USC Institute for Global Health Lecture Series: Visions for Change.
Global Health Lecture Series: Visions for Change
The Institute for Global Health welcomes world-renowned global health leaders to USC to share their experience and to discuss the major trans-disciplinary issues of global health with faculty and students. Speakers are selected in collaboration with, and co-hosted by, different schools throughout the university, reflecting USC's multidisciplinary approach to global health. Each distinguished guest delivers a keynote lecture open to the entire Trojan Family at both UPC and HSC campuses.
Mauricio Hernandez Avila, MD, MPH ScD, Deputy Minister of Health for Mexico
Internationally recognized for his leadership in fighting and controlling the recent H1N1 outbreak in Mexico, Hernandez will discuss the influenza's spread in the context of a globalized world and the importance of saving lives through preparedness and prevention. Dr Hernandez is Deputy Minister of Disease Prevention and Health Promotion for Mexico's Ministry of Health. He earned his medical degree from the National Autonomous University of Mexico (1980) and completed his residency in pathology at the Salvador Zubiran National Institute of Health Sciences and Nutrition (1982). Additionally, Dr. Hernandez studied applied statistics at the Applied Mathematics and Systems Research Institute (1984). He earned a Master's degree (1984) and a Doctoral degree (1988) both of Science in Epidemiology, from the Harvard School of Public Health. In 2005, he received the Alumni Merit Award from the Harvard School of Public Health among a long list of other distinctions and awards.
A reception will follow the lecture. Please e-mail global.health@usc.edu or call 323-865-0419 to rsvp to the event.
Visit CPD's Online Library
Explore CPD's vast online database featuring the latest books, articles, speeches and information on international organizations dedicated to public diplomacy.