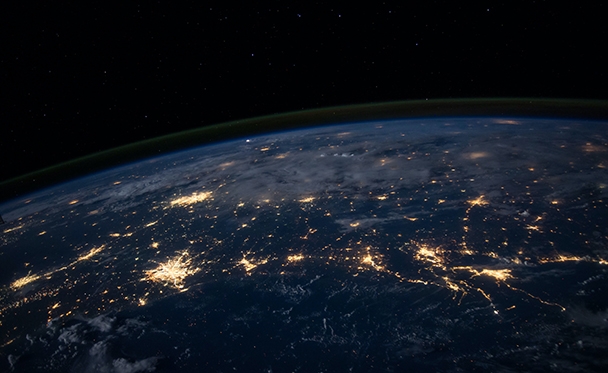 The Future of Soft Power and Public Diplomacy: Report Launch
Co-organized with Sanctuary Counsel
In recent years the dynamics of global geopolitics have been wracked with uncertainty. Over the last year of the COVID-19 pandemic, a rising China, a revanchist Russia and a struggling West have added to this, with potential implications for the balance of global soft power. The pandemic itself has had significant implications for the operating context of foreign policy and public diplomacy practitioners.
A new critical issues report published by Sanctuary Counsel and CPD: "The Future of Soft Power and Public Diplomacy" seeks to shed light on the emerging challenges and opportunities as a result of the COVID-19 pandemic and a major reset in U.S. foreign policy under a new administration. Drawing on the insights of a global series of roundtables with experts and practitioners from the fields of international affairs, politics, media, culture and academia, the report aims to chart a way forward for governments, diplomats and international organizations working to foster understanding and build trust across borders.
On May 4, 2021 the formal launch of the report took place alongside leading public diplomacy practitioners and experts. Our panel discussed the future of public diplomacy as the world looks to move beyond the pandemic. Other topics included the latest developments in soft power and public diplomacy in the context of a reset in American foreign policy and the UK's post-Brexit reset following publication of the UK government's Integrated Review: "Global Britain in a competitive age."
Panelists
Katherine Brown, President and CEO, Global Ties U.S.
Ambassador Maureen Cormack, Principal Deputy Assistant Secretary, Bureau of European and Eurasian Affairs, U.S. Department of State
Kate Ewart-Biggs OBE, Chief Executive, British Council
Jonathan McClory, Partner, Sanctuary Counsel
Macon Phillips, CEO, Starling Strategy (moderator)
Lord Peter Ricketts, former Permanent Secretary of the UK Foreign Office, National Security Advisor and UK Ambassador to France 2012–16
Jay Wang, Director, USC Center on Public Diplomacy (CPD)
About our panelists:
Katherine Brown
Katherine Brown, Ph.D., is President & CEO of Global Ties U.S., the largest and oldest citizen diplomacy network in the United States. She is also Adjunct Assistant Professor at Georgetown University's Center for Security Studies. Before joining Global Ties U.S. in 2018, Katherine was Public Policy Manager at Facebook, Inc., where she was also in residence as a Council on Foreign Relations' (CFR) International Affairs Fellow. From 2013–16, she served as Executive Director of the United States Advisory Commission on Public Diplomacy at the U.S. Department of State, an office authorized by Congress to appraise and strengthen U.S. engagement activities with foreign citizens. Katherine previously served in the U.S. government as an assistant to the National Security Advisor at the White House; as a communications advisor at the U.S. embassy in Kabul; and as a Professional Staff Member at the Committee on Foreign Affairs at the U.S. House of Representatives. Katherine received a Ph.D. in Communications from Columbia University in 2013 and completed her doctoral fieldwork in Afghanistan and Pakistan where she examined their news media's effects on governance, civil society and foreign policy. Her book, Your Country, Our War: The Press and Diplomacy in Afghanistan, was published by Oxford University Press in 2019. 
Ambassador Maureen Cormack 
Maureen Cormack is the Principal Deputy Assistant Secretary of the Bureau of European and Eurasian Affairs.  She served previously as a Distinguished Senior Fellow at the German Marshall Fund and Senior Advisor for the 2019 Global Entrepreneurship Summit, co-hosted by the United States and The Netherlands in The Hague in June 2019. She was appointed as the U.S. Ambassador to Bosnia and Herzegovina in January 2015.  Prior to arriving in Sarajevo, Ambassador Cormack served in Washington D.C. as the Chief of Staff to the Special Presidential Envoy for the Global Coalition to Counter ISIL; as Principal Deputy Coordinator for the Bureau of International Information Programs, and as Executive Assistant in the Office of the Under Secretary for Public Diplomacy and Public Affairs.  Previously, she held the positions of Director of the Office of Western European Affairs, Deputy Director for Korean Affairs, and served as a Pearson Fellow on the Homeland Security Committee of the House of Representatives. Overseas, she served as Press Officer at the U.S. Embassy in Seoul, Korea, as Deputy Cultural Attaché at the U.S. Embassy in Paris, and as Consul at the American Presence Post in western France, covering the regions of Brittany, Normandy, and the Loire. Ambassador Cormack has a B.A. in performing arts management from the University of Illinois, an M.A. in international relations from the University of Chicago and a Diplome Semestriel from the University of Paris IV.  She speaks French and has studied Bosnian, Polish, Korean, and Spanish.
Kate Ewart-Biggs OBE 
Kate Ewart-Biggs OBE is Interim Chief Executive of the British Council, the United Kingdom's international organization for cultural relations and educational opportunities, which operates in over 100 countries worldwide. Her British Council career has included postings in Africa, Europe and the Middle East, where she worked to build connections, understanding and trust between people in the UK and other countries through arts and culture education and the English language. Previously, Kate was Director of the British Council's Global Network, giving staff based overseas the backing of a strong support network of colleagues at home. She was also responsible for managing strategic relationships with the Foreign, Commonwealth and Development Office and other Whitehall partners, ensuring that the British Council remains central to the UK government's Global Britain agenda.
Jonathan McClory
Jonathan McClory is Partner at Sanctuary Counsel. He is a globally recognized expert on soft power, public diplomacy and place branding. As a consultant, Jonathan has advised governments across four continents on matters of reputation and policy. Before joining Sanctuary Counsel, Jonathan was General Manager for Asia at Portland, where he built up and oversaw the company's work across Asia Pacific from Singapore. Before working in the private sector, Jonathan was based at the Institute for Government, where he developed the world's first composite index for measuring the soft power of countries. This earlier work informed his development of The Soft Power 30, an annual study that has been widely used as a benchmark by foreign ministries across the globe.
Macon Philips
Macon Philips founded The Starling Agency after 15 years of groundbreaking digital work in politics, government and international development. Philips oversaw online fundraising, organizing and communications for Barack Obama's 2008 presidential campaign and founded the White House Office of Digital Strategy, transforming how the U.S. president could mobilize Americans. At the State Department, Macon developed digital engagement campaigns in over 30 countries and built a community of over 500,000 young African leaders through the Young African Leaders Initiative (YALI) Network. As CARE USA's Chief Digital Officer, Macon managed the digital infrastructure for the global humanitarian organization, developed applications to digitize program data, and created both the policy and capacity to protect the privacy of beneficiaries. Philips currently serves on the board of NetHope, which joins the world's largest nonprofits with technology innovators. 
Lord Peter Ricketts
Lord Peter Ricketts has been at the heart of Britain's foreign policy for more than 30 years. He was Chairman of the Joint Intelligence Committee, UK Permanent Representative to NATO, Permanent Secretary in the Foreign Office and Ambassador to France. As one of Britain's most experienced senior diplomats, Peter Ricketts provides commentary extensively on international affairs, defense policy, home affairs and justice for the FT, The Times, New Statesman, Sky News and the BBC. His first book, Hard Choices: What Britain Does Next, explores key dilemmas facing Britain from trade to security, and the importance of international co-operation and solidarity in navigating an uncertain and dangerous world.
Jay Wang
Jian (Jay) Wang is Director of the USC Center on Public Diplomacy (CPD) and Associate Professor at the USC Annenberg School for Communication and Journalism. He previously worked for the international consulting firm McKinsey & Company, where he advised clients on matters of communication strategy and implementation across a variety of industries and sectors. Wang has written widely on the role of communication in the contemporary process of globalization. He is co-editor of the newly published book, Debating Public Diplomacy: Now and Next. He is the author of Shaping China's Global Imagination: Nation Branding at the World Expo and several other books. His research has been published in academic journals, including Journal of Communication, Journal of Broadcast & Electronic Media, Management Communication Quarterly, Public Relations Review and Place Branding & Public Diplomacy. He serves on the editorial board of the International Journal of Communication. Wang has led successful partnerships on research and programming with organizations, including the BBC, the Center for Strategic and International Studies, the European Union Delegation to the U.S., Global Affairs Canada, Global Ties U.S., the Japan Foundation, NATO, Pew Research Center, the United Nations Foundation and the U.S. Department of State.
Visit CPD's Online Library
Explore CPD's vast online database featuring the latest books, articles, speeches and information on international organizations dedicated to public diplomacy.