Jonathan Fox: How Does Religion Affect Global Politics?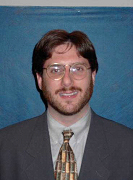 How does religion affect global politics?
Can competing religious identities ever co-exist in peace?
Jonathan Fox
The Religion, Identity, and Global Governance (RIGG) project seeks to answer questions like these by sponsoring an exciting speaker series in partnership with the School of International Relations and the Center for International Studies.
Jonathan Fox
Feb. 21, SOS B40 from 12:30-2:00pm
In his presentation Dr. Fox addressed:
* The absence of religion in IR theory and research
* Religion as a driving factor in humanitarian interventions
* The current use of religious rhetoric in the political sphere
* The persuasive force of religious ideology and its limitations
Following the talk, there was a session with graduate students on the practical aspects of his study as well as his personal recommendations regarding methodology selection and current research trends.
Dr. Jonathan Fox is a Senior Research Associate at the Begin-Sadat Center for Strategic studies and a lecturer at the Department of Political Studies at Bar-Ilan University in Israel. He is the author/editor of 4 books and over 40 articles on religion, conflict and international relations.
Visit CPD's Online Library
Explore CPD's vast online database featuring the latest books, articles, speeches and information on international organizations dedicated to public diplomacy.