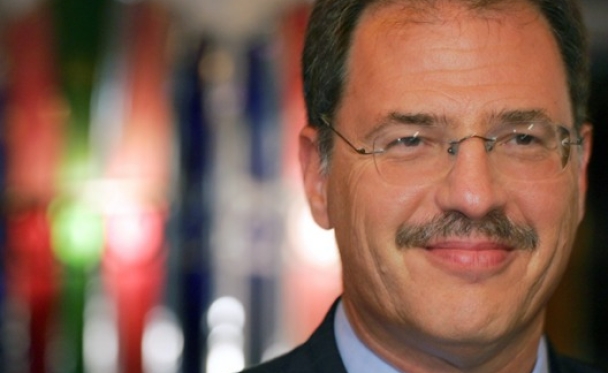 A public diplomacy conversation
Larry Diamond met with Annenberg students and faculty for an informative discussion of public diplomacy, the Iraq elections, and Middle East foreign policy.
Larry Diamond is a senior fellow at the Hoover Institution, co-editor of the Journal of Democracy, and co-director of the International Forum for Democratic Studies, of the National Endowment for Democracy. He is also professor of political science and sociology (by courtesy) at Stanford University and coordinator of the Democracy Program of the new Center for Democracy, Development, and the Rule of Law at Stanford's Institute for International Studies. From January to April 2004, he served as a senior adviser to the Coalition Provisional Authority in Iraq.
Visit CPD's Online Library
Explore CPD's vast online database featuring the latest books, articles, speeches and information on international organizations dedicated to public diplomacy.