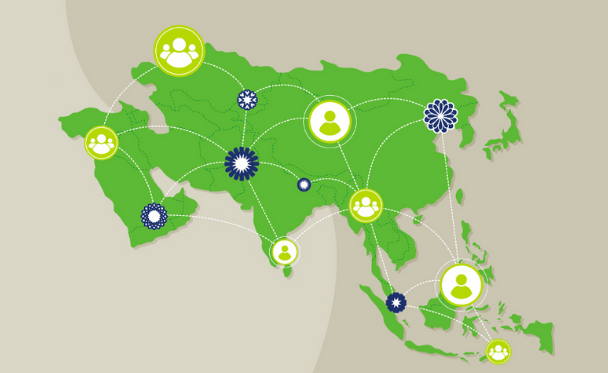 Public Diplomacy in Asia 2021
In partnership with the Singapore International Foundation
Public diplomacy is an essential part of international relations given the interconnected world we live in. Non-state actors such as individual citizens, businesses, academia and civil society—recognizing their growing influence and enabled by technology—are rapidly transcending borders to interact, collaborate, shape opinion and develop solutions for a better world. Despite its crucial role, little attention has been paid to the practice of public diplomacy in Asia.
CPD is pleased to partner with the Singapore International Foundation as academic partner to an upcoming virtual conference July 26–30 that will shine the spotlight on how public diplomacy policy and practice has evolved in Asia. Public diplomacy practitioners, scholars and other representatives from the private, public and people sectors will convene to discuss new strategies for global engagement.
Attendees will receive first access to Winning Hearts and Minds: Public Diplomacy in ASEAN, the Singapore International Foundation's compilation on public diplomacy practices by ASEAN member states; participate in discussions covering different forms of public diplomacy, such as cultural, development, digital, health and business diplomacy; and have close-up engagement with public diplomacy practitioners and experts from Asia through live Q&As and networking sessions.
This five-day program will host panels and lectures as well as a virtual exhibition and networking space. Please review the full agenda so you can plan your experience.
Register today at pdasia.sif.org.sg
About the Singapore International Foundation
Since 1991, the Singapore International Foundation has brought Singaporeans and world communities together to uplift lives and effect positive change, building enduring friendships. As we celebrate 30 years this year, we remain resolute in our mission. The Foundation believes cross-cultural interactions strengthen understanding, inspire action and enable collaborations for good. Its programs bring people together to share ideas, skills and resources in areas such as healthcare, education, arts and culture, as well as business and livelihood. The Foundation says, "We do this because we all can and should do our part to build a better world—one we envision as peaceful, inclusive and offering opportunities for all."
Visit CPD's Online Library
Explore CPD's vast online database featuring the latest books, articles, speeches and information on international organizations dedicated to public diplomacy.