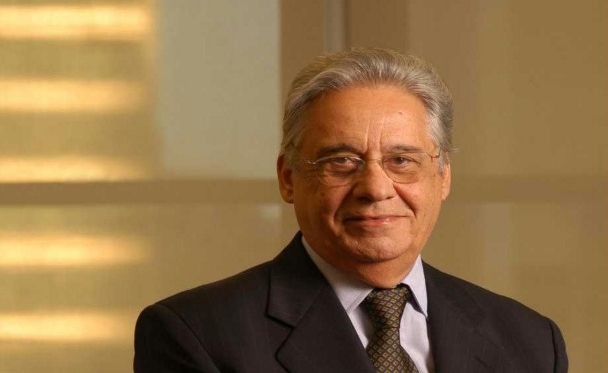 Public Diplomacy Round Table Seminar
Featuring President Fernando Henrique Cardoso
His Excellency, Fernando Henrique Cardoso, former President of Brazil and CPD board member, was the featured guest at a public diplomacy round table seminar on October 13, 2004. Other participants include USC Annenberg Dean Geoffrey Cowan, members of the USC Center on Public Diplomacy Faculty Advisory Council, and a select group of graduate students conducting research in public diplomacy.
President Cardoso is chairman of the United Nations Non-Governmental Liaisons (NGLS) panel of Eminent Persons on UN-Civil Society Relationships. The seminar discussion will center on the panel's recent report, "We the Peoples: Civil Society, the United Nations, and Global Governance."
President Cardoso was recently appointed to a five-year term as professor-at-large at the Thomas J. Watson Jr. Institute for International Studies at Brown University. His Excellency served two terms as the President of the Federal Republic of Brazil from 1995 to 2003.
Visit CPD's Online Library
Explore CPD's vast online database featuring the latest books, articles, speeches and information on international organizations dedicated to public diplomacy.