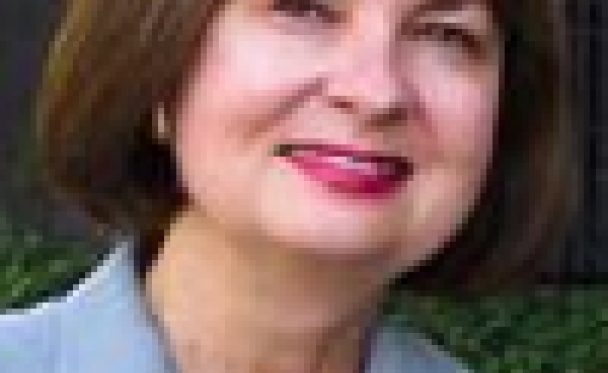 RIAS Roundtable with Visiting German Journalists
U.S. Election as Viewed from Europe: What Do Europeans Expect of the New U.S. Administration?
On March 31st former Public Diplomat in Residence Anne Chermakand professor Murray Fromson hosted an Open Forum Roundtable Discussion with three visiting German journalists on "The U.S. Election as Viewed from Europe: What Do Europeans Expect of the New U.S. Administration?"
For the fourteenth year, the RIAS Berlin Kommission - a binational organization for the promotion of German-American understanding in the field of broadcasting - sponsored three German journalists involved in public television, political and cultural reporting for a visit to the Annenberg School for Communication. They journalists visited classes and met with faculty and graduate students.
RIAS-Visiting Journalists:
Christian Blenker, correspondent for German Television in Madrid, Spain; a reporter for Hessischer Rundfunk; and for Norddeutscher Rundfunk where he has had reports aired on German Television's main newscast "Tagesschau" and "Tagesthemen." Received his M.A. from the University of Bonn, where he studied politics, modern history, and German literature.
Beate Klein, is currently a reporter, researcher, and producer for a feature aired on the TV current affairs program entitled "Report Mainz." Klein has also worked as a freelance writer for Mainzer Allgemeine Zeitun and Die Rheinpfalz, a radio and TV reporter for SWF/SWR Studio Kaiserslautern, as well as a political reporter for the TV news program "Landersache." Klein received an M.A. film studies from Johannes Gutenberg-University.
Mark Kuschel, is currently a guest lecturer at the Nenri Nannen School for Journalism in Hamburg, and a moderator, author and reporter for NDR 90.3. Before taking these positions, Kuschel was heavily involved in radio with the NRW Radio Group, where he received most of his practical training. Kuschel is multi-lingual, speaking German, Polish, English and French.
Visit CPD's Online Library
Explore CPD's vast online database featuring the latest books, articles, speeches and information on international organizations dedicated to public diplomacy.