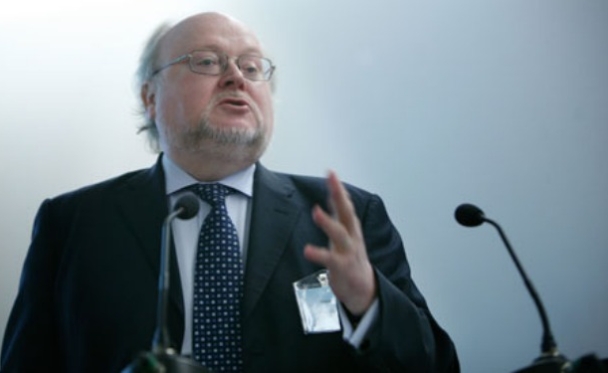 Steve Smith, University of Exeter
"Challenges to World Order" conference
The School of International Relations hosted an address by Steve Smith, Vice-Chancellor of the University of Exeter, professor of International Studies.
Dr. Smith has written or edited 13 books, written nearly 100 academic papers and has given over 150 academic presentations in 22 countries. His most widely read work is Explaining and Understanding International Relations. He is the editor of the prestigious Cambridge University Press / British International Studies Association series.
Professor Smith's career has included positions as Director of the Centre for Public Choice Studies at the University of East Anglia and Head of the Department of International Politics at Aberystwyth. Last year he became the second UK academic to be elected President of the International Studies Association in the USA. In 2000 Professor Smith was elected to become an Academician of the Social Sciences (AcSS).
Visit CPD's Online Library
Explore CPD's vast online database featuring the latest books, articles, speeches and information on international organizations dedicated to public diplomacy.