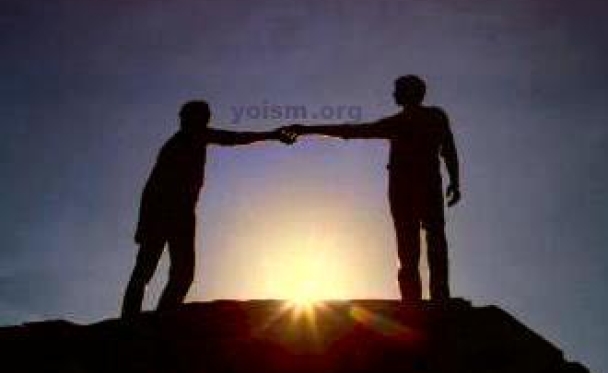 Track Two to Peace? Public Diplomacy, Cultural Interventions & the Peace Process in Northern Ireland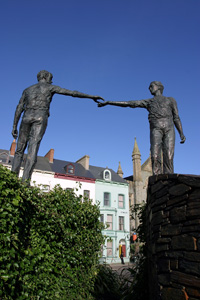 Click here to view photos of this event.
A One Day Conference at the USC Annenberg School for Communication
USC Center on Public Diplomacy,
in partnership with
USC Religion, Identity & Global Governance Project,
USC Center for International Studies
USC Annenberg Knight Chair on Media & Religion
Counterpoint: The British Council's Cultural Relations Think Tank
The British Consulate-General in Los Angeles.
Objective: This conference brought together scholars of public diplomacy and international relations and participants in the inter-community peace building efforts in Northern Ireland to consider the effectiveness of track two diplomatic initiatives, public diplomacy, inter-community cultural work, peace building and other state and NGO initiatives to build peace in Northern Ireland. The objective was to understand both the achievement and the limits of this work in the province and assess whether there are lessons which may be applicable in other cases of conflict based on entrenched religious sectarian divides such as the Israel-Palestine case or contemporary Iraq.
Keynote speaker:
Professor Paul Arthur, Professor of History, University of Ulster/Stanford University.
Featured speakers to include:
Mick Fealty, editor, Slugger O'Toole, Belfast.
Sharon Harroun, former chair Children's Friendship Project for Northern Ireland
Neil Jarman, director, Institute for Conflict Research, Belfast.
Tim Lynch, Institute for the Study of the Americas, School of Advanced Study, University of London.
Greg McLaughlin, University of Ulster, Coleraine.
Dr. Barbara Nelson, founder The Concord Project & Dean, Professor of Public Policy, UCLA School of Public Affairs, Los Angeles.
Niall O'Dochartaigh, Dept. of Political Science and Sociology, National University of Ireland, Galway.
Bob Peirce, former chief executive, the Independent Commission on Policing for Northern Ireland 1998-1999 & current UK Consul General, Los Angeles.
Respondents and Commentators:
Matt Bonham, Professor of Political Science, Syracuse University.
Mike Chinoy, Foreign Correspondent, Cable Network News.
Émer Deane, Consul General, Republic of Ireland, San Francisco.
Ali Fisher, Director Counterpoint, British Council, London.
Peter Kovach, US Department of State & Diplomat in Residence at UCLA.
Stephen Seche, US Department of State & Diplomat in Residence at USC.
Conference Chair:
Nicholas J. Cull, Professor of Public Diplomacy, USC.
Visit CPD's Online Library
Explore CPD's vast online database featuring the latest books, articles, speeches and information on international organizations dedicated to public diplomacy.