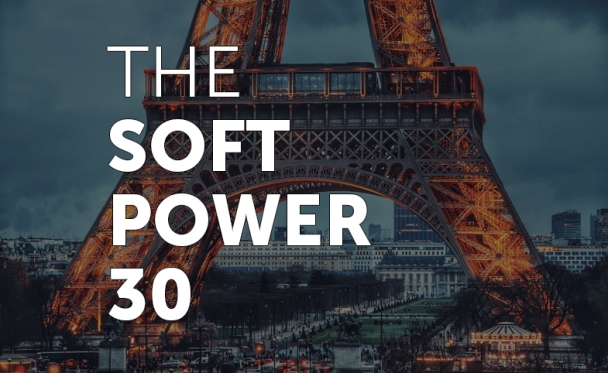 How Soft Power is Transforming Statecraft
A Global Ranking of Soft Power Nations 2017
How does a country's soft power influence its global standing and international relations in an increasing volatile environment? CPD and Town Hall Los Angeles will bring together leading practitioners in Los Angeles to explore innovative ways nations are developing and deploying their soft power assets with far reaching global consequences.
For the latest issue of Soft Power 30 in which France secured the top spot, London-based Portland Communications partnered with CPD to produce a rich report with contributions from diplomats, senior government officials and NGO's working in foreign policy.
On October 12, join conversations with speakers from Portland and some of the leading soft-power nations profiled in the report: 
Co-sponsored by Town Hall Los Angeles with welcome remarks by Kim McCleary Blue, President
The event will be live streamed on Facebook.  There is a fee to attend this program. For more information about the Community Partner rate, contact Stacy Ingber <singber@usc.edu> to obtain the registration code.
Find out more about CPD's collaboration with the Portland in this year's report by clicking here.
Where
Town Hall Los Angeles, 555 So. Flower Street, 51st Floor
Stay in the Know
Public Diplomacy is a dynamic field, and CPD is committed to keeping you connected and informed about the critical developments that are shaping PD around the world. 
Depending on your specific interests, you can subscribe to one or more of CPD's newsletters >.
To receive PD News digests directly to your inbox on a daily or weekly basis, click here >.