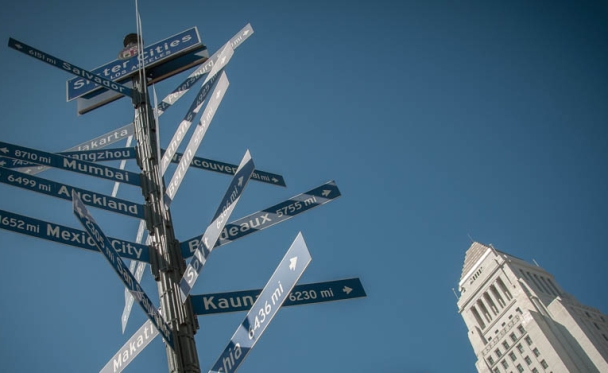 City Diplomacy: Framework or Patchwork?
The Hague Journal of Diplomacy (HJD) and CPD hosted a webinar to coincide with the launch of HJD's special issue on city diplomacy. This session took place on April 7 from 8:00am PT to 9:15am PT (5:00pm–6:15pm CET).
"City Diplomacy: Framework or Patchwork?" is a virtual panel with a substantive focus on city diplomacy and special attention to the resources that strengthen cities' international agency as well as the functions of 21st century practice. The panel has a focus on innovation in city practices and aims to inspire further research. Panelists include practitioners, scholars and representatives of think tanks who will shed light on strategies of collaboration and partnerships with states, international organizations and non-state actors.
While city diplomacy as a topic of study is gaining more attention, the practice is often approached through fields other than the study of diplomacy or international relations. To address this gap, the HJD Forum "City Diplomacy: Framework or Patchwork?" (February 2022) edited by CPD Senior Research Specialist Sohaela Amiri outlines key parameters of a framework for city diplomacy. Four of this publication's authors will join the panel to discuss their contributions. The panel is moderated by HJD Editor-in-Chief and CPD Faculty Fellow Jan Melissen.
Visit CPD's Online Library
Explore CPD's vast online database featuring the latest books, articles, speeches and information on international organizations dedicated to public diplomacy.