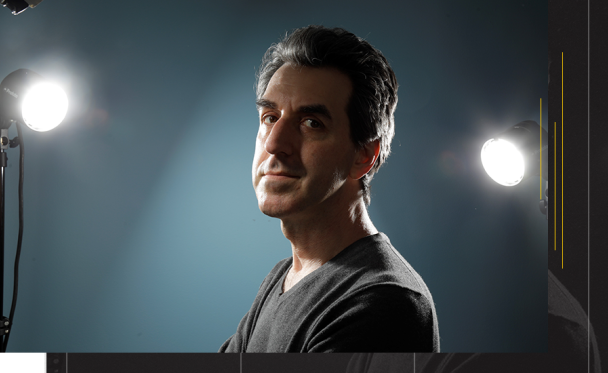 A Conversation with Tony Award Winner Jason Robert Brown
A Stroum Arts & Diplomacy Series Event
On October 12, CPD hosted Jason Robert Brown, Tony award winning composer, conductor, arranger, orchestrator, lyricist, and playwright. His new show, The Connector, focuses on ambitious young journalists competing for bylines at a prestigious New York-based magazine. The musical production explores themes relevant to public diplomacy, including the essentials of a good story, the difference between facts and truth, and the increasingly blurred line between journalism and entertainment.
This presentation launched The Stroum Arts & Diplomacy Series, supported by a gift from Annenberg alumna, award-winning theater producer and former U.S. Ambassador, Cynthia Stroum. The event series focuses on the intersection of public diplomacy and the arts, featuring thoughtful discussions on urgent global social issues. Arts and culture are powerful tools for building connections and broadening horizons. Just as the practice of public diplomacy seeks to foster mutual trust and understanding between nations, arts and culture bring people together and create civic discourse for global awareness and action.
About Jason Robert Brown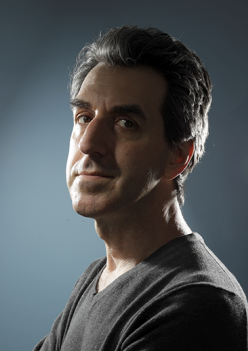 Jason Robert Brown is the ultimate multi-hyphenate – an equally skilled composer, lyricist, conductor, arranger, orchestrator, director and performer – best known for his scores to several of the most renowned musicals of our time, including the generation-defining "The Last Five Years," his debut song cycle "Songs for a New World," and the seminal "Parade," winner of the 1999 Tony Award for Best Score and the 2023 Tony for Best Revival of a Musical.
Jason has been hailed as "one of Broadway's smartest and most sophisticated songwriters since Stephen Sondheim" (Philadelphia Inquirer), and his "extraordinary, jubilant theater music" (Chicago Tribune) has been heard all over the world, whether in one of the hundreds of productions of his musicals every year or in his own live performances. 
Jason studied composition at the Eastman School of Music in Rochester, N.Y., with Samuel Adler, Christopher Rouse, and Joseph Schwantner.
About Cynthia Stroum
A native of Seattle, Cynthia Stroum earned a Bachelor of Arts degree in Public Relations and Journalism from the University of Southern California.   After several years working in public relations and in the television industry Cynthia began building a personal investment portfolio as an angel investor in over twenty successful technology, biotechnology and retail start-up companies, Starbucks Coffee Company being one of them.  
Cynthia made her producing debut with the highly acclaimed 2004 Broadway production of A Raisin in the Sun (starring Sean Combs). Additional nominated productions have included Come From Away, Network (starring Bryan Cranston), Burn This (starring Adam Driver), Fat Ham and most recently winning a Tony Award for the 2023 Broadway revival of Parade (starring Ben Platt). 
Cynthia has also served on local and national boards over the last 40 years with a focus on politics, the arts and philanthropy. Her greatest honor, however, was serving as the 20th Ambassador of the United States of America to the Grand Duchy of Luxembourg 2009-2011 under President Barack Obama.
Visit CPD's Online Library
Explore CPD's vast online database featuring the latest books, articles, speeches and information on international organizations dedicated to public diplomacy.