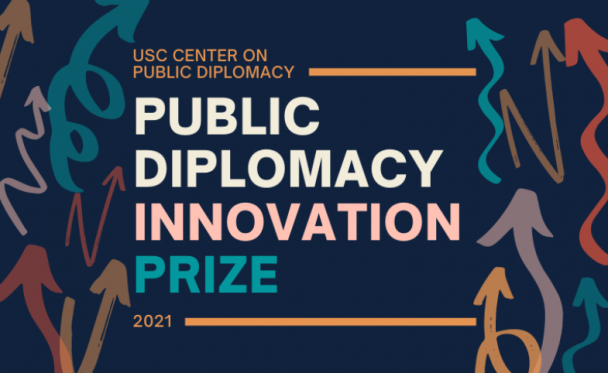 Innovation Matters for PD: Meet Our Inaugural Awardees
In Spring 2020, CPD, in collaboration with the U.S. Department of State, announced the annual Public Diplomacy Innovation Prize to recognize programs and practices that create innovative and scalable solutions to vital challenges in contemporary public diplomacy.
On October 26, we will announce the recipients of the inaugural prize at a special award event at the University of Southern California.
The Public Diplomacy Innovation Prize is designed to promote public diplomacy as a critical tool for foreign policy and international relations within the U.S. Department of State and beyond. Each year it is awarded to a mid-career U.S. Public Diplomacy Officer. In recognizing emerging leaders in this space, we hope to inspire newer entrants to the foreign service to develop and implement cutting-edge strategies and practices to promote U.S. interests abroad and improve global cooperation. Award recipients are selected by a committee comprising leading practitioners and experts in public diplomacy and other related fields including technology and creative sectors, and academic faculty.
This online award event launches a week-long residency at the University of Southern California, where recipients will engage with students, scholars and members of the broader community in the global city of Los Angeles. 
Join us online to meet the recipients and learn more about innovative practices in the field.
Register here.
When
Tuesday, October 26, 2021 -

10:00am

to

11:00am
Add to Calendar
Visit CPD's Online Library
Explore CPD's vast online database featuring the latest books, articles, speeches and information on international organizations dedicated to public diplomacy.