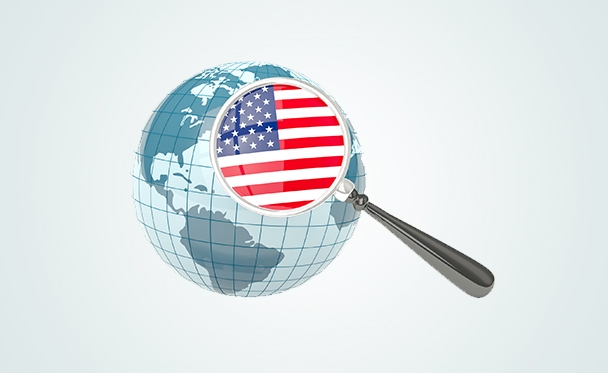 International Views of U.S. Policies, Culture and Politics in the Biden Era
How has America's international image changed since U.S. President Joe Biden took office? And what do people in other nations think about American culture and society and the current state of U.S. politics? To explore these questions, Pew Research Center conducted a survey of 17 international publics. The findings highlight the complexity of America's international image: while global publics find much to admire about the U.S., they see many problems as well.  
On November 16, 2021, Pew Research Center's Director of Global Attitudes Research Richard Wike discussed the key findings from this study and from the Center's work on this topic over the past two decades. Moderating this conversation was CPD Jay Wang.
Read more about Pew's Global Trends reporting here.
Access Pew's newest report, "What People Around the World Like – and Dislike – About American Society and Politics," here.
Missed a slide, here is the deck for your review.
About Richard Wike
Richard Wike is director of global attitudes research at Pew Research Center. He conducts research and writes about international public opinion on a variety of topics, such as America's global image, the rise of China, democracy and globalization. He is an author of numerous Pew Research Center reports and has written pieces for The Atlantic, Foreign Affairs, Financial Times, The Guardian, Politico, Foreign Policy, CNN, BBC, CNBC and other online and print publications. Wike has been interviewed by American news organizations such as The Wall Street Journal, The Washington Post, NBC, CNN, C-SPAN and NPR, as well as numerous non-U.S. news organizations, including The Financial Times, The Guardian, El País, BBC, Deutsche Welle, France 24 and Al Jazeera. Wike gives talks and presentations to a variety of audiences, including government, think tanks, business groups and academic conferences. Wike received a doctorate in political science from Emory University. Before joining Pew Research Center, he was a senior associate for international and corporate clients at Greenberg Quinlan Rosner Research.
About Jay Wang
Jay Wang is Director of the USC Center on Public Diplomacy and an Associate Professor at the USC Annenberg School for Communication and Journalism. He previously worked for the international consulting firm McKinsey & Company, where he advised clients on matters of communication strategy and implementation across a variety of industries and sectors. Dr. Wang has written widely on the role of communication in the contemporary process of globalization. He is co-editor of the newly published book Debating Public Diplomacy: Now and Next. He is the author of Shaping China's Global Imagination: Nation Branding at the World Expo and several other books. He serves on the editorial board of the International Journal of Communication.
Visit CPD's Online Library
Explore CPD's vast online database featuring the latest books, articles, speeches and information on international organizations dedicated to public diplomacy.