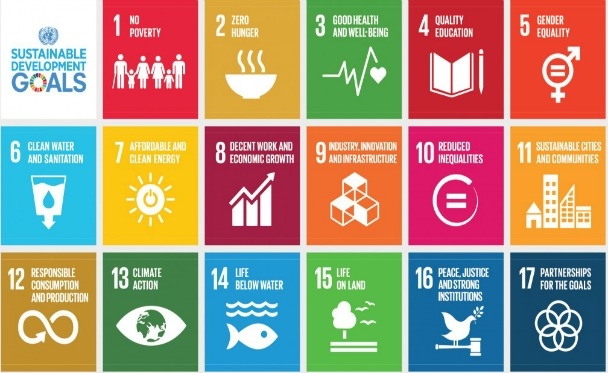 Public Diplomacy for Sustainable Development
CPD Forum in Public Diplomacy
In partnership with the United Nations Information Center and the United Nations Foundation, the USC Center on Public Diplomacy (CPD) hosted a forum in Washington, DC on Thursday, May 12. The forum explored the vital role of public diplomacy in engaging a broad array of stakeholders to implement the UN's Sustainable Development Goals. The program featured a variety of perspectives, including case discussions by Canada and Mexico.
The Sustainable Development Goals build on the Millennium Development Goals, a 15-year concerted effort of national governments, the international community, civil society and the private sector concluded in 2015. The new SDGs, and the broader sustainability agenda, go much further than the MDGs, addressing the root causes of poverty and the universal need for development that works for all people. 
Kicking off the program, United Nations Under-Secretary-General for Communications and Public Information Cristina Gallach provided remarks on how the UN plans to drive progress on the seventeen goals outlined.
This event was part of CPD's Public Diplomacy and Global Development initiative. It was a follow-up to the "Public Diplomacy and Development Communications" conference CPD hosted in Los Angeles in February, 2015.
Speakers Included:
Cristina Gallach, Under-Secretary-General for Communications and Public Information, United Nations

Michael Grant, Ambassador, Deputy Permanent Representative of Canada to the United Nations

Juan Sandoval Mendiolea, Ambassador, Deputy Permanent Representative of Mexico to the United Nations

Mila Rosenthal, Director of Communications, United Nations Development Programme

Johanna Blakley, Managing Director and Director of Research, The USC Norman Lear Center

Scott Nolan Smith, Associate Director, Portland, Co-Founder & Board Member, Digital Diplomacy Coalition (moderator)
Welcome and Introduction:
Aaron Sherinian, Chief Communications and Marketing Officer, United Nations Foundation

Robb Skinner, Director, United Nations Information Center

Jay Wang, Director, USC Center on Public Diplomacy
This program was co-sponsored by the Digital Diplomacy Coalition.
To view the video from the event, click here.
Visit CPD's Online Library
Explore CPD's vast online database featuring the latest books, articles, speeches and information on international organizations dedicated to public diplomacy.