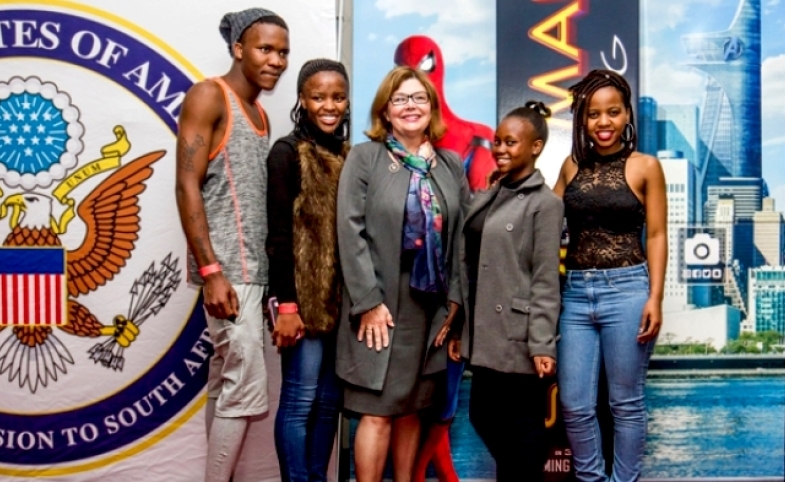 Elizabeth McKay Joins CPD as Public Diplomat in Residence
The USC Center on Public Diplomacy is pleased to welcome U.S. Department of State Diplomat Mary Elizabeth McKay to the fold as the new Public Diplomat in Residence for the 2018-2020 term.
McKay comes to USC from her position as Acting Deputy Chief of Mission at the U.S. Embassy in Pretoria and the U.S. Consulates in Cape Town, Johannesburg. Previously, she was Minister Counselor for Public Affairs at the U.S. Mission in South Africa. While in South Africa she directed a variety of public diplomacy programs which include promoting the Young Africans Leaders Initiative (YALI).
"I am delighted to be joining the team at USC's Center on Public Diplomacy," said McKay. "I look forward to lively debate and re-examining those lessons of my experiences from the perspectives of the Center's audience. Smart, thoughtful and relevant public diplomacy is only successful when grounded in truth and integrity, the only foundation that can withstand the noise and dissonance of manipulation across the global political and social landscape. Go Trojans!"
Read more about our previous visiting diplomats by clicking here.
About the U.S. Public Diplomat in Residence
Established in 2005 by joint agreement between the USC Center on Public Diplomacy and the office of the U.S. Undersecretary of State for Public Diplomacy and Public Affairs, the U.S. Public Diplomat in Residence is a one-year detail assignment for one Senior Foreign Service Public Diplomacy Officer. While in residence at the Center, the U.S. Public Diplomat in Residence teaches at least one course in the USC Master of Public Diplomacy program and engages in individualized program research and writing for the Center's publication series as well as outreach to students and the academic community on matters related to public diplomacy. The U.S. Public Diplomat in Residence program is unique to the University of Southern California.
Visit CPD's Online Library
Explore CPD's vast online database featuring the latest books, articles, speeches and information on international organizations dedicated to public diplomacy.