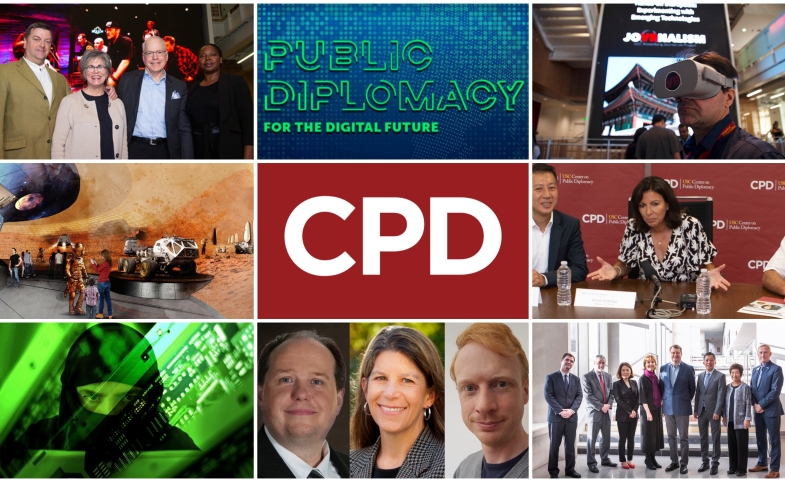 This fall, CPD took a bold step into the future through its work on digital cooperation via multi-stakeholder diplomacy and its training programs on storytelling using virtual reality technology. In addition, we hosted Paris Mayor Anne Hidalgo, American journalist and novelist Michael Scott Moore and a lively discussion with Percy Farwell, Mayor of Gander—the setting for Come From Away, the Tony Award-winning Broadway musical based on the true story of the Canadian town that so warmly welcomed 6,500 travelers after 9/11.
These events and other CPD activities including publications, research and news are outlined in the latest issue of Inside CPD.
Click here to read Inside CPD - Fall 2018.
Visit CPD's Online Library
Explore CPD's vast online database featuring the latest books, articles, speeches and information on international organizations dedicated to public diplomacy.