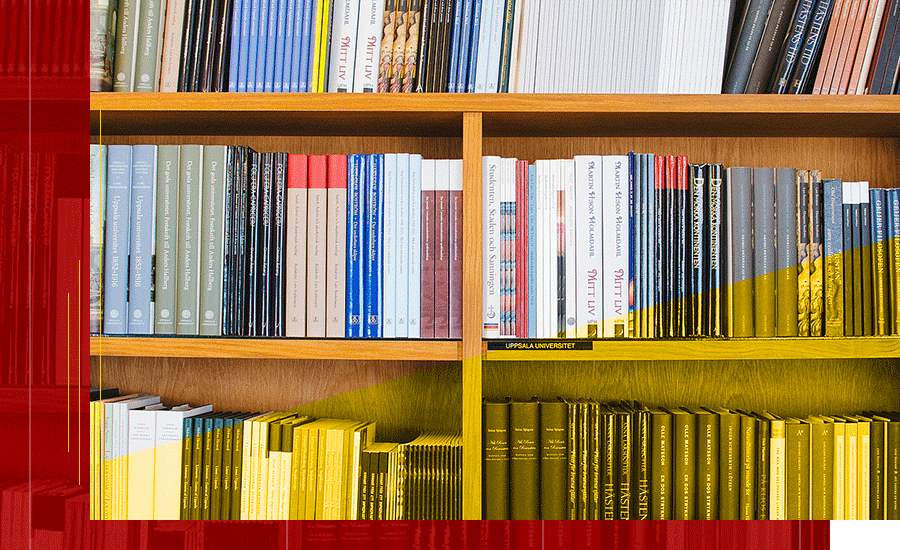 Latest Must-Reads in Public Diplomacy: August 2023
CPD Faculty Fellow Bruce Gregory has compiled a list of the latest must-reads in public diplomacy. Known affectionately at CPD as "Bruce's List," this list is a compilation of books, journal articles, papers and blog posts on a wide variety of PD topics.
Highlights from the latest list include publications on the emerging needs for public diplomacy research, and notes from the latest meeting held by the U.S. Advisory Commission on Public Diplomacy. 
Eytan Gilboa, ed. A Research Agenda for Public Diplomacy, (Edward Elgar, 2023). The contributors in this important new compendium are a globally and academically diverse mix of senior scholars at the top of their game, scholar/practitioners, and younger scholars with considerable promise. Gilboa (Bar-Ilan University) grounds the volume on several assumptions. Public diplomacy is an emerging field of study and practice. It is "the most multidisciplinary field in the social sciences." It is a field struggling with critical questions relating to concepts, boundaries, methods, and practice. His Research Agenda examines many of these questions and research priorities. Gilboa's overview essay and the attention knowledgeable scholars and practitioners give to under-researched issues are what make this book valuable.  
A still unresolved predicate question going forward, however, is whether public diplomacy should be considered an independent field of study and practice. Gilboa believes it should be, but he is attentive to an alternative, which he frames as the claim by some that public diplomacy is a "subfield of international relations or public relations (PR)." This alternative and his argument for an independent field of study are challenged by a key consideration. If public diplomacy is now central to the practice of diplomacy, as compelling evidence increasingly shows, should it be framed as an important and integrated dimension of diplomacy studies and diplomatic practice? Regardless of how this "field of study" issue is resolved, the chapters in the book constitute a significant contribution to critical questions in scholarship and practice.
US Advisory Commission on Public Diplomacy, The Role of Public Diplomacy in Democracy Promotion, ACPD Official Meeting Minutes, April 13, 2023. The Commission's meeting, held at Stanford University, focused on ways US public diplomacy programs can more "effectively promote and defend democratic values in an increasingly authoritarian and illiberal global context." Issues discussed by panelists included attention to multilateral approaches, more listening, avoiding the term "US democratic values," a massive increase in exchanges, treating all US broadcasting networks as grantees, and making democracy promotion a higher State Department priority. The panel, moderated by executive director Vivian Walker, included Larry Diamond (Senior Fellow, Hoover Institution), Kathryn Stoner (Director of the Center on Democracy, Development, and the Rule of Law), and Michael McFaul (former US Ambassador to Russia and Director, Freeman Spogli Institute for International Studies).
Richard Wike, et al., International Views of Biden and U.S. Largely Positive,  Pew Research Center, June 27, 2023. Pew lists two top line findings in this survey of global attitudes in 23 countries, many of which it identifies as US allies. (1) Views of President Biden and the United States overall are largely positive (Biden's median favorable rating is 53%; the US has a median favorable rating of 59%). (2) Overwhelmingly, most (a median rating of 83%), believe the US intervenes in the affairs of other countries, "but most also believe the US contributes to peace and stability around the world." Opinion is "essentially divided" on whether the US considers the interests of others when it is making foreign policy decisions." On a range of questions relating to what Pew calls "American soft power," the US gets above average marks for its technology, entertainment, universities, and military. It receives lower marks for its standard of living, and many think the US "is lesstolerant and a more dangerous place to live compared with other wealthy countries."
The full list for this edition of Bruce's List can be found here.
Visit CPD's Online Library
Explore CPD's vast online database featuring the latest books, articles, speeches and information on international organizations dedicated to public diplomacy.