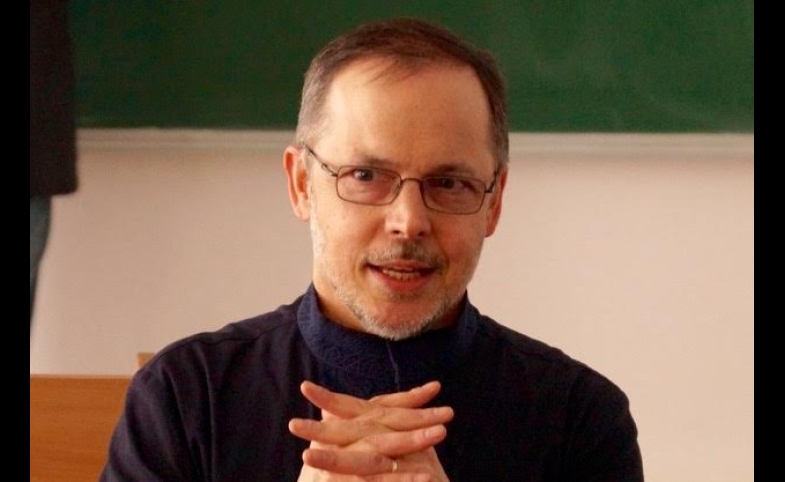 Turner Joins CPD as Public Diplomat in Residence
The USC Center on Public Diplomacy welcomes diplomat and public diplomacy practitioner Conrad Turner as the CPD Public Diplomat in Residence for the 2016-17 academic year.
Turner joins CPD from Ukraine, where he served at the U.S. Mission as Counselor for Public Affairs during the reform era, following the Revolution of Dignity. Before that, he headed the Public Affairs section at the U.S. embassy in Iraq. He is a Career Member of the Senior Foreign Service with the rank of Minister-Counselor and has served in Serbia, Croatia, Kyrgyzstan, Pakistan, Austria, Russia, and Belarus. He speaks Serbian/Croatian, French, and Sierra Leone Krio.
Turner's first exposure to PD was as a Peace Corps Volunteer in Sierra Leone, where he worked with local rice farmers. Later, as an Exhibit Guide with the U.S. Information Agency in the early days of glasnost, he debated current events and American society with hundreds of thousands of Soviet citizens. It was this experience more than any other that shaped the views on public diplomacy and communications he holds to this day.
Turner has a Bachelor in History from Haverford College, and at Bryn Mawr College, he fell in love with the poetry of Pushkin, taught at Haverford, and wrote his Master's thesis on the Statement-of-Fact Imperfective in Modern Russian. He also studied French at Université Laval in Quebec, Russian at the Pushkin Institute in Moscow, and trumpet at Northwestern University's School of Music.
Turner will co-teach the Global Issues and Public Diplomacy class for students in the Master's in Public Diplomacy program.  
To view a list of past CPD Public Diplomats in Residence, click here. 
About the U.S. Public Diplomat in Residence
Established in 2005 by joint agreement between the USC Center on Public Diplomacy and the office of the U.S. Undersecretary of State for Public Diplomacy and Public Affairs, the U.S. Public Diplomat in Residence is a one-year detail assignment for one Senior Foreign Service Public Diplomacy Officer. While in residence at the Center, the U.S. Public Diplomat in Residence teaches at least one course in the USC Master of Public Diplomacy program and engages in individualized program research and writing for the Center's publication series as well as outreach to students and the academic community on matters related to public diplomacy. The U.S. Public Diplomat in Residence program is unique to the University of Southern California.
Visit CPD's Online Library
Explore CPD's vast online database featuring the latest books, articles, speeches and information on international organizations dedicated to public diplomacy.