The CPD Blog is intended to stimulate dialog among scholars and practitioners from around the world in the public diplomacy sphere. The opinions represented here are the authors' own and do not necessarily reflect CPD's views.
---
Obama, King and Gandhi combined for U.S. public diplomacy in India
NEW DELHI – While much of the world celebrates Valentines Day, February 14th will be celebrated in India as the 50th anniversary of Martin Luther King's 1959 visit. And it all ties to photographs of King, Gandhi and President Obama.
To celebrate the anniversary, ten programs are planned in India featuring King's son, Martin Luther King III, Representative John Lewis - a veteran of the civil rights movement, and musician Herbie Hancock. (The U.S. embassy's description is here).
Now back to those photographs. Pictures of the new U.S. President are displayed all over the world; but in India, certain photographs have caught popular - and politicians' - imagination, and it is a centerpiece of the 50th anniversary events on Saturday.
The photos show then Senator Obama seated in his office. And as you can see in this photo of his old Senate office, behind Obama on his office wall, clearly visible just above his head, is a photo of Martin Luther King. Above him to his left (our right) is a photograph of Abraham Lincoln. And to his left on the wall, just as visible, is a photograph of Gandhi.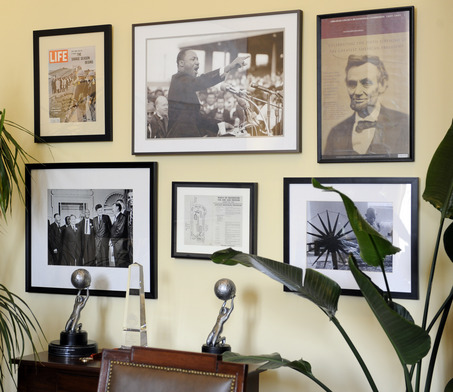 Wait, there's more:
For Saturday's celebrations, there will be music, with performers from the U.S. and India. One selection that is planned, to be performed by Indian choirs, is "We Shall Overcome."
The choir will not need to study hard to memorize the words; "We Shall Overcome" is taught here in the schools.
Join the Conversation
Interested in contributing to the CPD Blog? We welcome your posts. Read our guidelines and find out how you can submit blogs and photo essays here.

Stay in the Know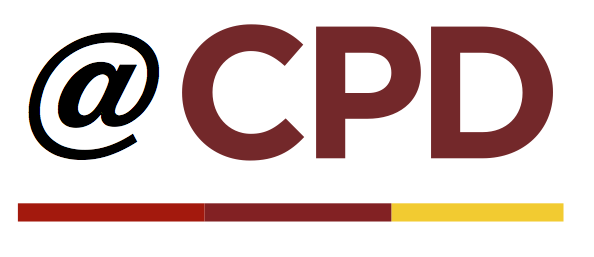 Public Diplomacy is a dynamic field, and CPD is committed to keeping you connected and informed about the critical developments that are shaping PD around the world.
Depending on your specific interests, you can subscribe to one or more of CPD's newsletters here.
To receive PD News digests directly to your inbox on a daily or weekly basis, click here.