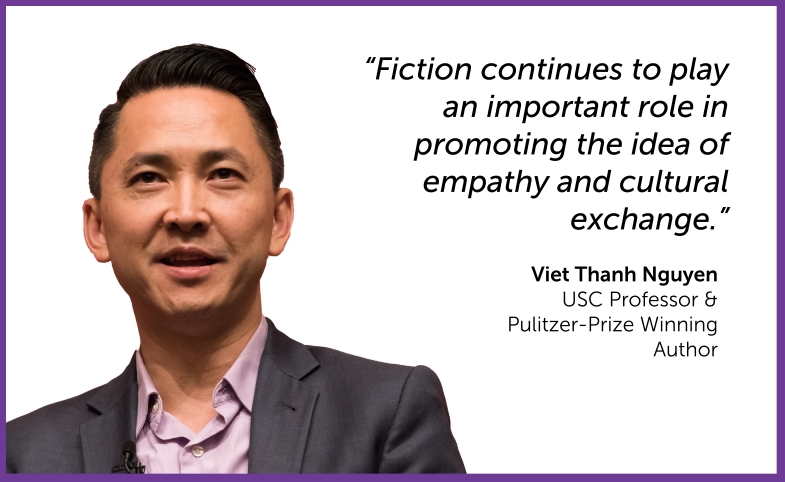 Quoted: Viet Nguyen on Fiction & Cultural Diplomacy
Viet Thanh Nguyen, author of The Sympathizer and The Refugees, spoke at the 2015 CPD Forum on Global Leadership in Public Diplomacy in Washington, DC. This quote is from his panel on Cultural Diplomacy.
To watch video footage of his full comments from this panel, click here and begin watching from 1:45:02.
Nguyen will speak at an April 5 CPD event titled The Stories We Carry: Mediating Memory & Identity. The discussion will be broadcast on Facebook Live at noon PST.
Read our exclusive interview with the author here.
Visit CPD's Online Library
Explore CPD's vast online database featuring the latest books, articles, speeches and information on international organizations dedicated to public diplomacy. 
Visit our Online Library or click here to begin your search.