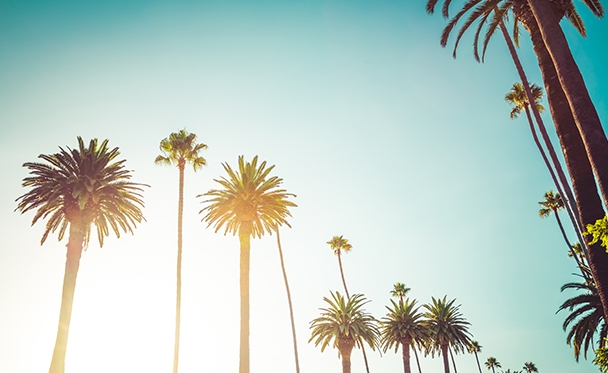 2019 CPD Summer Institute
Two weeks of multi-disciplinary, solution-driven learning in Los Angeles
CPD announces its 14th year of professional training with the 2019 CPD Summer Institute in Public Diplomacy. Our flagship training program will take place this July 14-26 at the University of Southern California.
This is a must-attend program for today's public diplomacy practitioner and for those whose work takes them to international audiences. The rigorous, skills-oriented curriculum is ideal for mid-career professionals seeking to build a more robust public diplomacy toolkit, while drawing on the latest social science research, critical thinking, storytelling tools and network-building opportunities.
Our international network of faculty experts in public diplomacy, communication, journalism and public relations have extensive knowledge and expertise. Furthermore, the unrivaled peer-to-peer structure of our program allows for participants to gain insights and best practices from their colleagues from around the world.
This forward-looking curriculum bridges theory and practice—key for today's diplomat, as the fast-changing field diplomacy requires a more strategic and data-driven toolkit.
Hear what participants to our most recent training workshop have to say:
Data-Driven PD
Adrián Collins
Irish Department of Foreign Affairs and Trade

The Value of Upskilling
John Fisher
Australian Embassy, Portugal

Thinking Strategically
Louise Kennard
British Council

Tech & Tools
Tristan-Emmanuel Landry
Embassy of Canada, France

Bringing Knowledge Home
Frank Schipper
Netherlands Embassy, Stockholm

More Day-to-Day Rigor
Stefano Contratto
Organisation for Economic Co-operation and Development
The CPD Summer Institute 2019 curriculum will:
Deepen understanding of public diplomacy stakeholders by drawing on the latest social science research;
Shed light on the practitioners' information journey in a digital and communication ecosystem;
Provide a robust set of practical skills in designing and implementing PD strategies;
Deliver forward-looking courses to build a PD toolkit in storytelling, AI and bots, and research and evaluation;
Provide professional network-building among a global and experienced cohort who bring decades of PD experience.
For more information on CPD Summer Institute please click here.
Applications are currently being accepted through April 15th. Click here for the application form.
Visit CPD's Online Library
Explore CPD's vast online database featuring the latest books, articles, speeches and information on international organizations dedicated to public diplomacy.