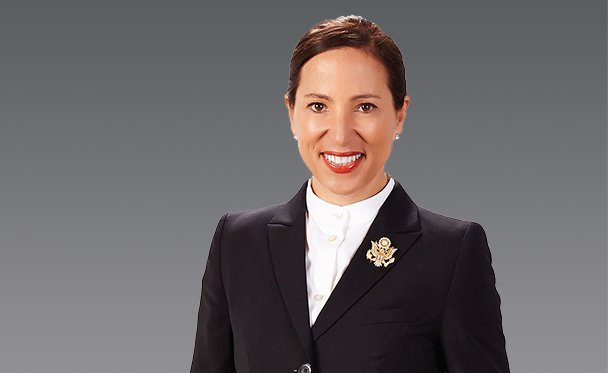 A Conversation with Lt. Gov. Eleni Kounalakis
As the world's fifth largest economy, California plays a consequential role in global economy, culture and society. On June 2nd Lieutenant Governor Eleni Kounalakis joined us for a conversation on California's response to the COVID-19 challenges, its subnational leadership in international affairs, and vision for a re-imagined global dynamic where cities and states aren't just coming to the table—they're starting to fill it. This event was moderated by Christina Bellantoni, Director of the Annenberg Media Center and Professor of Professional Practice.
Want more? Click below for videos from the program:
Full video with Lt. Gov. Eleni Kounalakis and Christina Bellantoni
"California's International Relations"
"We have to grive"
About Lieutenant Governor Eleni Kounalakis
Ambassador Eleni Kounalakis was sworn in as the 50th Lieutenant Governor of California by Governor Gavin Newsom on January 7th, 2019. She is the first woman elected Lt. Governor of California. A native Californian, she visited each of the state's 58 counties during her historic campaign.
From 2010 to 2013, Kounalakis served as President Barack Obama's Ambassador to the Republic of Hungary. Kounalakis was the first Greek-American woman – and at age 43 one of America's youngest – to serve as U.S. Ambassador. Her highly acclaimed memoir, "Madam Ambassador, Three Years of Diplomacy, Dinner Parties and Democracy in Budapest" (The New Press, 2015), chronicles the onset of Hungary's democratic backsliding.
Governor Jerry Brown appointed Kounalakis to chair the California Advisory Council for International Trade and Investment in 2014. Kounalakis was a Virtual Fellow at the U.S. Department of State, Bureau of Intelligence and Research (INR) between 2014 and 2017, specializing in international trade and immigration. She is currently a director of the Association of American Ambassadors and a National Democratic Institute (NDI) "Ambassadors Circle" advisor.
About Christina Bellantoni
Christina Bellantoni is a professor of professional practice and the director of the Annenberg Media Center. She joined the Annenberg School for Communication and Journalism in August 2018 after serving as a member of the masthead at the Los Angeles Times.
Over her 20 years in journalism, Bellantoni worked as a reporter and editor, behind the camera as a producer and in front of it as an analyst on national television. She has covered local, state and federal government, along with four presidential campaigns and the White House.
At the Los Angeles Times, Bellantoni was an assistant managing editor. She came to the paper to create a politics project that would increase coverage of the state's power centers and congressional delegation, and reach the audience in new ways. Under her leadership, the California politics team expanded and earned statewide recognition for innovative coverage of politics and for hard-hitting sexual harassment investigations that prompted two Assembly resignations and brought more transparency to California's state capital. More.
Visit CPD's Online Library
Explore CPD's vast online database featuring the latest books, articles, speeches and information on international organizations dedicated to public diplomacy.