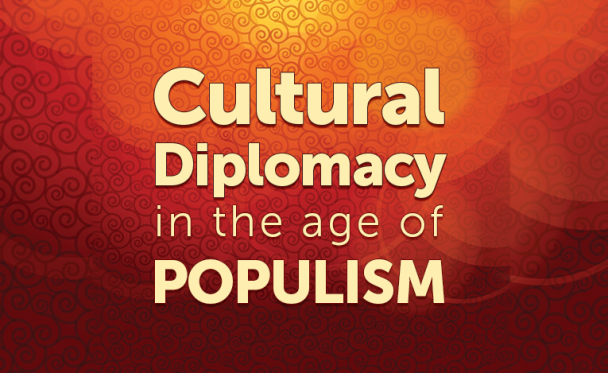 Cultural Diplomacy in the Age of Populism
Co-sponsored with Embassy of Canada in Berlin
The international system is stressed by the day—politically and economically. In many countries, liberal democratic principles are challenged by populist movements relying on "us vs. them" or "elite vs. the people" approaches. Public diplomacy is hence faced with an immediate challenge to address isolationist politics and policies. The USC Center on Public Diplomacy (CPD) and the Embassy of Canada in Berlin will convene leading scholars and practitioners to explore the vital role of cultural diplomacy in countering assertive nativism and populism.
This program is part of a series of public conversations on the future of public diplomacy, in conjunction with the publication of the book Debating Public Diplomacy: Now and Next, edited by Jan Melissen and Jay Wang. The collection features 12 essays by the field's foremost thought leaders and emerging voices on today's pressing public diplomacy challenges and provides a much-needed update on our understanding of soft power and public diplomacy. The inaugural program was held in Washington, DC in June in partnership with Pew Research Center.
With featured panelists:
Andrew F. Cooper, Director, The Centre for the Study on Rapid Global Change, University of Waterloo, Canada
Irmgard Maria Fellner, Deputy Director-General, Department for Culture and Communication, Federal Foreign Office
Ignacio Olmos, Director and Regional Coordinator Germany, Cervantes Institute
Wolf Iro, Head of Culture Section, Goethe Institute
Isabelle Poupart, Deputy Head of Mission, Embassy of Canada (moderator)
RSVP by October 25. The discussion will take place in English.  Networking reception to immediately follow the program.
Registration starts at 5:30pm. Please bring photo ID and allow time for security checks.
Visit CPD's Online Library
Explore CPD's vast online database featuring the latest books, articles, speeches and information on international organizations dedicated to public diplomacy.