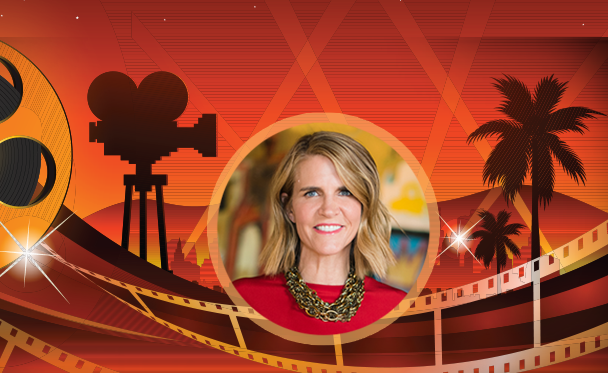 Hollywood in the Age of Coronavirus: A Conversation with Colleen Bell
Film and television play a critical role in shaping America's soft power abroad. The COVID-19 crisis has brought Hollywood to a standstill as productions are put on hold. What does a post-pandemic future look like for Hollywood, and what are the implications for America's soft power?
On June 10th CPD convened a conversation with Colleen Bell, Executive Director of the California Film Commission and former U.S. Ambassador to Hungary, and CPD Advisory Board member Goli Ameri, to learn more about the core trends impacting Hollywood and the role of popular entertainment in public diplomacy. 
About Colleen Bell
Colleen Bell was appointed executive director of the California Film Commission (CFC) by Governor Gavin Newsom on May 23, 2019. As Film Commissioner, she oversees governmental efforts to facilitate motion picture, television, commercial and new media production statewide. She works directly with all levels of state and local government to promote California as a production locale and create production-related jobs. In addition to directing the CFC's wide range of services, she is also tasked with educating legislators, production industry decision makers and the public at large about the value of filming in California. Prior to leading the CFC, Ms. Bell had a distinguished career in entertainment production, business and diplomacy.
She was appointed by President Obama and confirmed by the U.S. Senate to serve as U.S. Ambassador to Hungary from 2014–­2017. As Ambassador and Chief of Mission of U.S. Embassy Budapest, Ms. Bell led engagement on military cooperation, law enforcement and economic development between the U.S. and Hungary. She supervised a team of more than 300 while working on initiatives including treaty negotiations, cybersecurity, migration, biotechnology, cultural diplomacy, support for Ukraine and women's issues. For her work as U.S. Ambassador, Ms. Bell was the first woman bestowed the Dr. Iván Völgyes award for business promotion from the American Chamber of Commerce in Hungary. In addition, she received the Order of Merit Middle Cross, which is the second-highest State Order of Hungary.
Ms. Bell speaks frequently on topics related to economic development, security, democracy, cultural diplomacy and women's empowerment. She also supports programs and initiatives by top U.S. International Policy organizations, serving on the boards of the Atlantic Council, Center for European Policy Analysis (CEPA), Pacific Council on International Policy, and the Georgetown University Edmund A. Walsh School of Foreign Service. She also serves on the board of the Los Angeles County Museum of Art (LACMA.)
Visit CPD's Online Library
Explore CPD's vast online database featuring the latest books, articles, speeches and information on international organizations dedicated to public diplomacy.