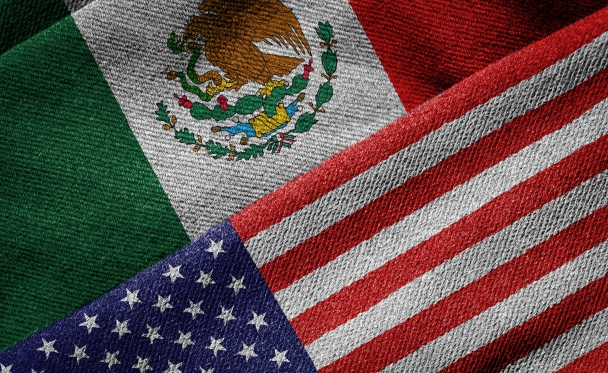 A New Context on the U.S.-Mexico Relationship
Co-sponsored by Mexican Council on Foreign Relations (COMEXI)
Today's relationship between the U.S. and Mexico can be thought of as, "it's complicated." At this invitation-only webinar with the Mexican Council on Foreign Relations (COMEXI), we will unpack the critical public diplomacy and soft power tools in today's ever-changing political context to reveal opportunities for mutually beneficial cooperation.
Speakers include noted USC scholar on U.S.-Mexico relations, Pamela Starr, and founding member of COMEXI, Agustín Barrios Gómez, who will exchange ideas on today's environment with an emphasis on new possibilities with Mexico's incoming government.
Key topics include immigration, new political players, results from the U.S. midterm elections and the role of subnational diplomacy.
About Dr. Pamela Starr
Pamela K. Starr is Director of the U.S.-Mexico Network at USC, an associate professor (NTT) in Public Diplomacy and the School of International Relations, and a faculty fellow at the USC Center on Public Diplomacy She came to USC from the Eurasia Group, one of the world's leading global political risk advisory and consulting firms, where she was senior analyst responsible for Mexico. Prior to that, she spent eight years in Mexico as a professor of Latin American political economy at the Instituto Tecnológico Autónomo de México (ITAM), a private university in Mexico City. Dr. Starr is an active speaker, commentator, and author on Mexican politics, economic policy, security affairs, and foreign policy, U.S.-Mexico relations, and economic policymaking in Latin America. She is the author of a 2009 Pacific Council on International Policy report on U.S.-Mexico relations, a Council on Foreign Relations report on the 2006 Mexican election, and most recently an essay on "U.S.-Mexican Relations and Mexican Domestic Politics" (published in the Oxford Handbook on Mexican Politics). Starr has advised the U.S. Secretary of State, the U.S. Ambassador to Mexico and other high-level officials from the Mexican and the U.S. executive branches, as well as U.S. mayors and members of Congress, and the staff of the Foreign Affairs Committees of the U.S. and Mexican Senates. She has also worked as a consultant to investment banks and securities firms. Dr. Starr is an associate of the Inter-American Dialogue and is an active member of the Latin American Studies Association. After receiving her PhD from the University of Southern California in 1993, Dr. Starr worked as a visiting assistant professor at the University of California, Los Angeles before moving to ITAM in 1997.
About Agustin Barrios
Agustin Barrios is the General Partner of the international real estate investment firm, International Capital Partners (ICP) and a founding member of the Mexican Council on Foreign Relations (COMEXI). From 2012 to 2015, Barrios Gómez served as a federal deputy in the Mexican Congress. He is president of the Mexico Image Foundation, dedicated to creating and promoting a narrative for Mexico, and the U.S.-Mexico relationship that can serve as the cornerstone for prosperity in North America. Having worked extensively in radio and television as a commentator, Barrios Gómez is a frequent speaker on Mexico issues at international affairs-focused institutions in Mexico, the U.S., and Canada, including the Woodrow Wilson Center, the Council on Foreign Relations, Canada 2020, among others. In 2016, he was selected to head COMEXI's Working Group on the Future of the U.S.-Mexico Relationship. He started his career in brand management at Procter & Gamble and went on to become an independent businessman. The son of a Mexican ambassador, Barrios Gómez was raised in Canada, Switzerland, the United States, and his native Mexico. He graduated from Georgetown University's School of Foreign Service, and holds an M.A. from the Madrid Law School.
About COMEXI
The Mexican Council on Foreign Relations (COMEXI; Consejo Mexicano de Asuntos Internacionales) was established  in November 2001. To date, it is the only plural and multidisciplinary forum, focused in the debate and analysis of Mexico's role in the world and the growing influence of international events on the national agenda. The Council is a civic association, nonprofit and independent of government. It is financed entirely by its members' contributions. Its mission is to encourage the study, analysis and dialogue on international relations of Mexico in the context of globalization, not only to better understand our context, but mprove life in the country.  
For more information, please contact Stacy Ingber at singber@usc.edu.
Visit CPD's Online Library
Explore CPD's vast online database featuring the latest books, articles, speeches and information on international organizations dedicated to public diplomacy.