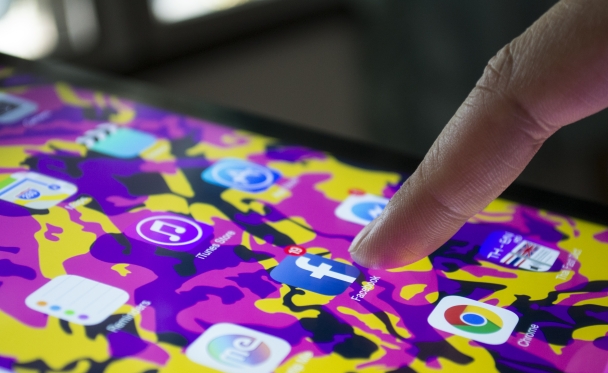 Public Diplomacy After the Social Media Revolution
CPD Conversations in Public Diplomacy
In today's hyper media environment, spokespersons need to know how to rapidly craft, deliver, and evaluate messages. With information flowing across channels, platforms, and through numerous actors we turned to Ambassador Mike Hammer, former White House National Security Council Spokesperson and State Department Assistant Secretary for Public Affairs, to hear his best practices of strategic communication and how the current complex and accelerated information environment is impacting national security decision making.
Moderating this discussion was Fred Cook, Director of the USC Center for Public Relations and professor of professional practice in the USC Strategic Public Relations program. Fred is also the Chairman of Golin, one of the world's largest public relations firms.
Click here to watch the video on our Facebook page.
About Ambassador Mike Hammer
Mike Hammer is currently serving as Deputy Commandant and International Affairs Advisor at the Eisenhower School for National Security and Resource Strategy at the National Defense University.
Ambassador Hammer is a career member of the Senior Foreign Service class of Minister-Counselor.  He most recently served as U.S. Ambassador to Chile from 2014-2016. He began his diplomatic career in 1988.  Prior to his appointment in Chile, Ambassador Hammer served as Assistant Secretary of State for Public Affairs from March 2012 to August 2013.  He also served as Acting Assistant Secretary and Principal Deputy Assistant Secretary of State for Public Affairs.
Before joining the Bureau of Public Affairs, Ambassador Hammer served at the White House as Special Assistant to the President, Senior Director for Press and Communications, and National Security Council Spokesman from January 2009 to January 2011.  He previously served at the National Security Council as Deputy Spokesman from 1999 to 2000 and as the Director of Andean Affairs from 2000 to 2001.
Ambassador Hammer's overseas postings include Bolivia, Norway, Iceland and Denmark.  His other State Department assignments include the Operations Center and serving as Special Assistant to the Under Secretary of State for Political Affairs.
Ambassador Hammer earned a Bachelor's degree from Georgetown University's School of Foreign Service.  He also earned Master's degrees from the Fletcher School of Law and Diplomacy at Tufts University and from the National War College at the National Defense University. He grew up in Latin America, living in Honduras, El Salvador, Colombia, Venezuela, and Brazil.
About Fred Cook
Fred Cook is the director of the USC Center for Public Relations (CPR) and a Professor of Professional Practice in the Annenberg School.  As the director of CPR, he connects businesses, agencies, academics and students to advance the study and practice of public relations through research, education and innovation.
Cook is also the CEO of Golin, a public relations firm. For the last 30 years, he has been providing marketing advice and crisis counsel to blue-chip companies like Nintendo, McDonald's and Toyota. He has also worked personally with Jeff Bezos, Herb Kelleher and Steve Jobs.
In 2014, Cook authored a book titled "Improvise – Unorthodox Career Advice from an Unlikely CEO," which shares the wisdom he learned as a cabin boy on a Norwegian tanker, a doorman at a five-star hotel and chauffeur for drunks.
Visit CPD's Online Library
Explore CPD's vast online database featuring the latest books, articles, speeches and information on international organizations dedicated to public diplomacy.