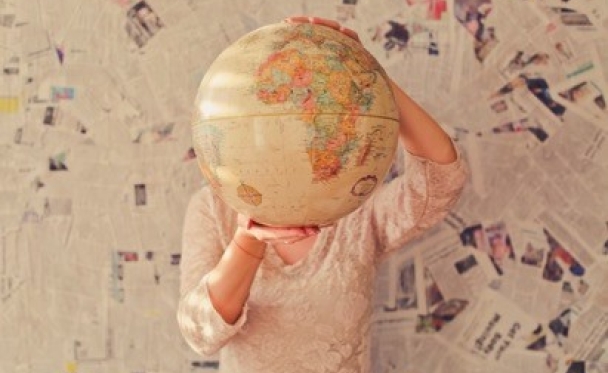 Virtual Research Summit: Toward a Critical Cultural Diplomacy
The North American Cultural Diplomacy Initiative in partnership with CPD
On September 24, 2020 the North American Cultural Diplomacy Initiative in partnership with CPD hosted "Cultural Diplomacy as Critical Practice," a research virtual summit exploring a cultural relations approach to diplomacy. 
This convening responded to increasing calls for analyses of cultural diplomacy informed by the methodologies and approaches of cultural disciplines in the social sciences and humanities. These specialities have yet to carve out a place for themselves in a cultural diplomacy field dominated by political science, international relations and diplomatic studies.
This program brought together academics and practitioners from both sides of culture and diplomacy in a cross-disciplinary effort, and the summit posed such questions as: How do we understand diplomacy as a critical practice? What lessons from the past and present can inform the future? Participants will be asked to consider how a cultural relations approach to diplomacy opens new avenues to the theoretical and empirical study of diplomacy, addressing global challenges including cultural conflict, climate change and the biopolitical challenges of pandemics. 
Click here to download the 2020 Summit Report.
Schedule
Opening Event | Beyond Projection: Toward a Critical Cultural Diplomacy
Thursday, September 24, 2020
Even a cursory glance at the day's events reveals that we are living in an increasingly adversarial moment—a world of global terrorism and refugee crises; culture wars and pandemic politics; coloniality; inequality; climate emergency and cultural insecurity. The post-war "rules-based order" is in disorder—buckling in the face of the polarizing forces of racism, xenophobia and authoritarianism. Kicking off the summit, this panel will look at diplomacy as a set of behaviors, dispositions and attitudes within a broader spectrum of cultural relations and imagines a new "critical diplomacy." Are non-state actors—including non-governmental and non-profit organizations—cultural institutions and activist groups the new diplomats of the 21st century? What role do states play in this new landscape? How can the diversity of players in this new networked environment come together to address global challenges and conduct more effective transcultural relations? 
Speakers
Josh Basseches, Director & CEO, Royal Ontario Museum
Jolene K. Rickard, Associate Professor, Department of the History of Art & Visual Studies, Cornell University
Pablo Raphael de la Madrid, Director General, Cultural Promotion and Festivals, Secretary of Culture, Mexico
Jay Wang, Director, USC Center on Public Diplomacy (moderator)
 
This program was organized by the North American Cultural Diplomacy Initiative (NACDI) and hosted by Queen's University and the Royal Ontario Museum in partnership with the USC Center on Public Diplomacy (CPD) and the Universidad Iberoamericana. This summit is supported in part by funding from the Social Sciences and Humanities Research Council.
For more conference information, please click here.
Visit CPD's Online Library
Explore CPD's vast online database featuring the latest books, articles, speeches and information on international organizations dedicated to public diplomacy.