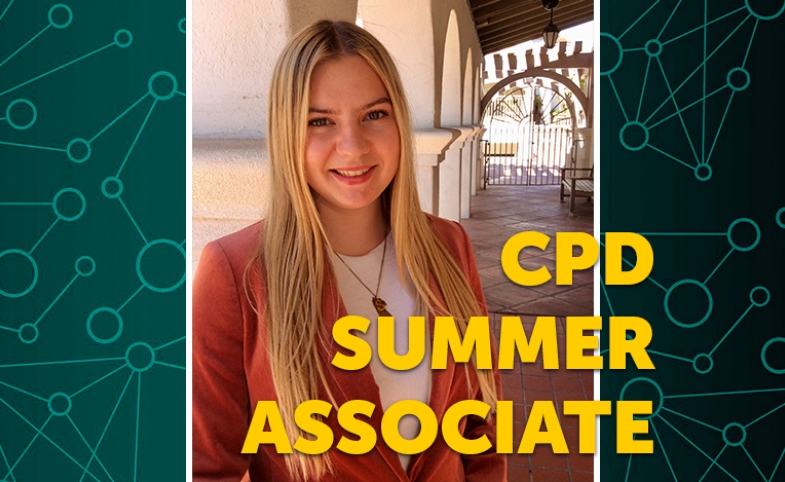 Announcing the 2019 CPD Summer Associate
CPD is pleased to announce that USC student Sophia Ketring has been selected as 2019 CPD Summer Associate for an internship at the Mayor's Office of International Affairs in Los Angeles (MOIA). 
Ketring is a senior majoring in international relations and pursuing a minor in digital studies, a new degree program administered through USC's School of Cinematic Arts. Recently, she interned with JAZO PR, where she contributed to the Cinema Italian Style film festival, and Loma Media, where she conducted research for documentaries. Ketring has a strong interest in communication through digital media to enhance cultural understanding. 
"We are beyond excited to have Sophia join our team this summer," said MOIA International Affairs Specialist Naseam Alavi. "She's an enthusiastic and eager go-getter who will bring her media-savvy background and research experience to the Mayor's Office of International Affairs."
As a CPD-MOIA Summer Associate, Ketring will conduct research, assist with arranging international delegations to City Hall, and draft briefing papers and memos, among other duties. This is the second year that CPD and the Mayor's Office of International Affairs (MOIA) in Los Angeles have provided a paid internship opportunity for a USC student. Read a CPD Blog post by Daniel Toomey, the 2018 CPD-MOIA Summer Associate, about his experience here.
The CPD Summer Associates Program was established in 2017 to help develop the next generation of public diplomacy professionals who reflect our nation's rich diversity and the international community at large.
For more about how CPD supports students, you can visit this page. 
Visit CPD's Online Library
Explore CPD's vast online database featuring the latest books, articles, speeches and information on international organizations dedicated to public diplomacy.