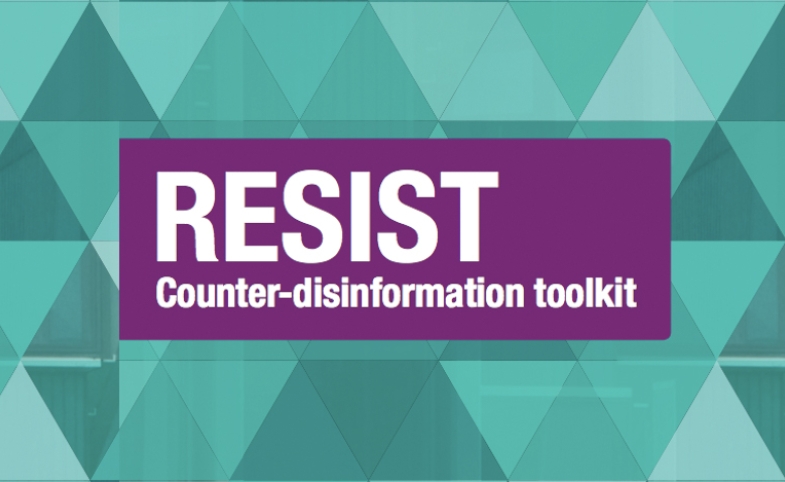 How to Resist Disinformation
How can public servants aid in the fight against disinformation? According to a recent resource compiled by CPD Faculty Fellow James Pamment and his team at Lund University for the UK government, cultivating a robust early warning system is key to identifying and responding to threats.
Their RESIST Disinformation Toolkit offers public servants and government workers insights and best practices on how to develop this system to protect society from the harms of malicious information. The RESIST model is divided into six steps that officials can follow to understand and counter disinformation:
Recognize disinformation
Early warning
Situational insight
Impact analysis
Strategic communication 
Track outcomes
"Communications departments play a central role in recognizing and responding to disinformation," the report reads. "You will often be the first to see it. This toolkit helps you develop routines to make informed assessments of risk and to share your insights with other parts of your organization."
Access the full document, the RESIST Counter-Disinformation Toolkit, here via the UK's Government Communications Service. 
For further reading, check out James Pamment's CPD Blog commentary on countering disinformation here.
Visit CPD's Online Library
Explore CPD's vast online database featuring the latest books, articles, speeches and information on international organizations dedicated to public diplomacy.